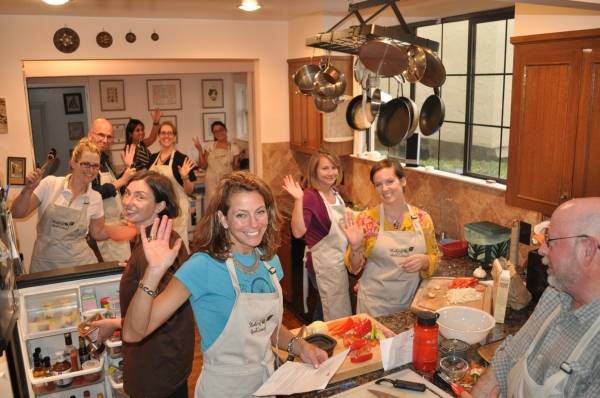 Haute Living brings the gift for that special lady in your life:  A custom culinary experience with private chef of the elite, Phoebe Schilla.
Whether it's learning to cook from scratch, creating an impress-your-guests-party dish, or cooking with a group of  friends, Phoebe's classes cater directly to the needs of her students.  In fact, Phoebe's talent has landed her in the midst of has high-profile clients that include top Silicon Valley executives (who shall remain nameless) and UN officials.  Not to mention that she also caters for families looking to relieve their hectic schedules.
Learning from the best is truly the gift of a lifetime.
This well known personal chef trained at Le Cordon Bleu in Paris, France and received her degree from the Culinary Institute of America in New York.  Phoebe then wanted to blend her passion for cooking and wellness with her natural affinity for teaching.
So Studio of Good Living was born. This culinary wellness center seeks to improve the health of the community through whole foods cooking classes, nutrition consultation, yoga and mindfulness techniques. It offers a range of practical and hands-on services that include grocery and errand concierge service, wine and sommelier consulting, chef services, cooking parties and dietary and nutrition counseling.
Pick your passion and create a unique experience!  Phoebe's one-of-a-kind experiences are designed to take attendees out of the everyday, and realign their thinking and attitude.  Designed for up to 10 people, the Studio's Signature Experiences are perfect for parties and special occasions, or as a most memorable gift for someone special.
"At the Studio of Good Living, we help people learn how to cook nutritious food with confidence," said Phoebe.
Now that is a gift she will never forget.
Like Haute Living San Francisco? Join our Facebook page or follow us on Twitter @HauteLivingSF. Want Haute Living San Francisco delivered to your inbox once a week? Sign up for our newsletter.
Subscribe to discover the best kept secrets in your city