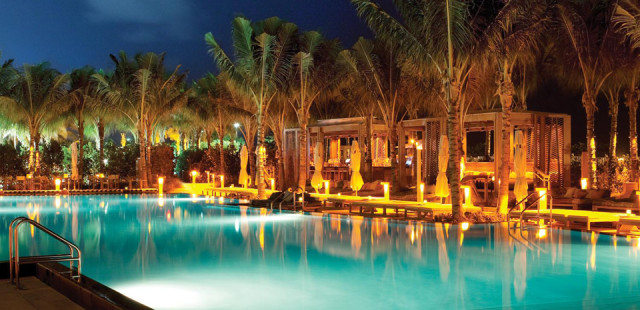 W South Beach is a Miami staple for everything that lies inside of the chic establishment (Mr. Chow, WALL, The Dutch, etc.), but it's also what's on the outside that counts.
Make a splash at the WET outdoor heated pool complete with poolside service. Recline in chic lounge chairs and pamper yourself with sunblock application assistance for those hard-to-reach places. Nine private cabanas and a larger, exclusive VIP cabana are available for rent. Each cabana features flat screen televisions, Internet access and outdoor showers.
The perfect finishing touch is the WET bar and Grille, open for those wanting a sweet treat or a light snack.
Go ahead, indulge.
Subscribe to discover the best kept secrets in your city