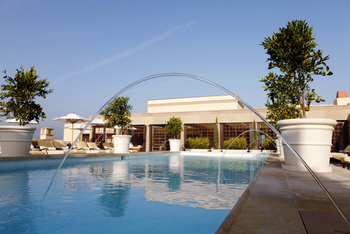 Montage Beverly Hills is celebrating Mother Nature and commemorating Earth Day all April long.
The Hearts of Montage package asserts that 10% of room rates will be donated to the Clean the World Foundation. This charity provides impoverished people with hygienic products that help reduce hygiene-related illnesses.
Guests taking advantage of the Hearts of Montage program will have access to all of the hotel's amenities, have part of their stay be donated to charity and be within easy access of the best shopping that Beverly Hills has to offer, as well as some of the most famous restaurants in California.