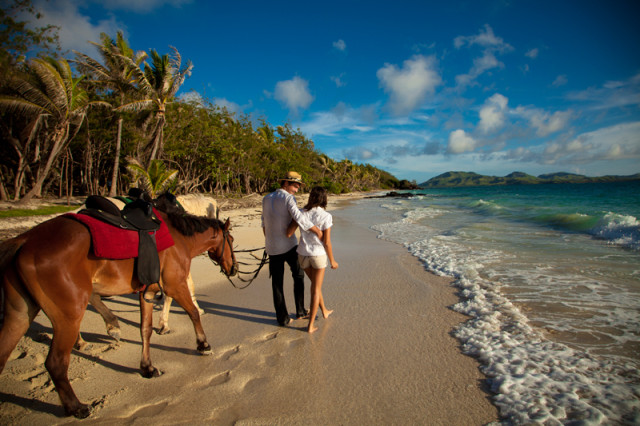 Turtle Island's Ultimate Romantic Hideaway offers everything you need to celebrate or rekindle true love and romance in one divine all-inclusive package.
From customary Fijian wedding ceremonies to French Champagne epicure picnics on one of the island's private beaches, Turtle Island features everything you could dream of for your romantic getaway. Private cottages ("bures") and personal beaches are surrounded by lush greenery, pristine beaches, crystal blue waters and breath-taking beauty that creates a location so complete, it seems to have been created specifically for romance.
All of these elements are enhanced by the warm and gracious Fijian staff, who relish in sharing their island with each and every couple who visit.