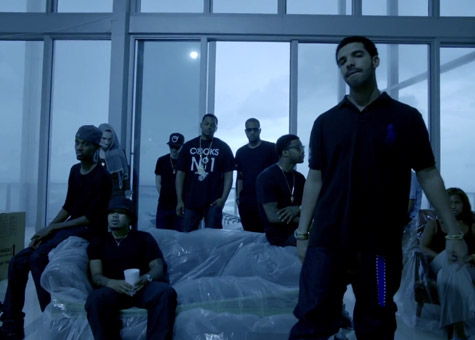 Rapper Aubrey "Drake" Graham put his two Miami, Florida condos on the market this past January after only one year from date of purchase. After putting down $1.9 million for them, one buyer took them off his hands for $2.4 million.
In less than 24 hours of putting the side-by-side spaces up for grabs, Miami Heat star Mario Chalmers scooped the properties up under a third party LLC company called Team Rio. Just blocks away from the American Airlines Arena that host the Miami Heat home games, the 5,475 square feet space includes 4 bedrooms, two kitchens, 20 foot ceilings and glass walls that overlook the bay. The luxe space was the video set for Dj Khaled's "I'm On One," featuring Drake and a handful of other A-list rappers.
Drake will now be calling Hidden Hills, CA home in his recently acquired $9 million estate, according to Vibe Magazine.
Subscribe to discover the best kept secrets in your city