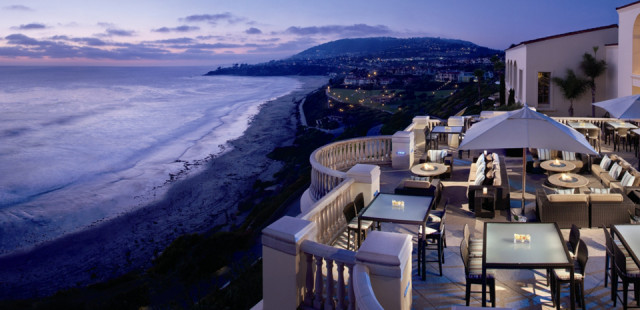 The Ritz-Carlton, Laguna Niguel will fill your days and nights with excursions, themed events, culinary classes, fine dining and more. Explore the infinite possibilities that pervade this award-winning luxury resort in Southern California inside and out.
Throughout the month of March, The Ritz-Carlton is hosting many great offers, such as the 250 Miles of Cuisine Chef's Table Dinner on Thursday, March 29th at 7:00 p.m. The focus of this dinner will be on local and regional cuisine. Chef Jimenez creates a menu utilizing only ingredients harvested, picked or raised within 250 miles of the resort. Guests will also learn about what ingredients are available within the region and how they can be turned into an amazing menu.
March 3-4 and 10-11, guests can enjoy the Festival of Whales, which celebrates the migration of the gray whales. From January through April, California Gray Whales leave the cold Arctic seas and follow the coastline to the calm, warm waters of Southern California and Baja.
Friday, March 23rd from 6:00 pm – 7:00 pm the Sangria Eno-Versity is offering an elite and interactive class centered on Sangria, a wine punch distinctive of Spain and Portugal. It normally consists of wine, chopped fruit, a sweetener and a small amount of added brandy.
Indulge in as much or as little as you please at The Ritz-Carlton, Laguna Nigel this month–the choice is yours.