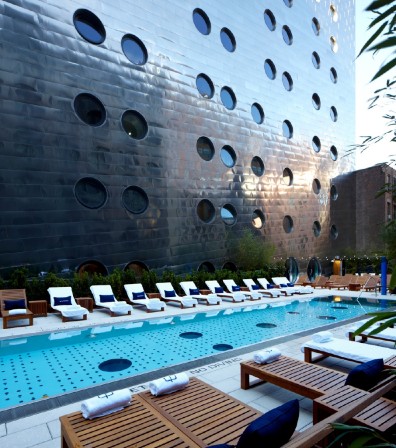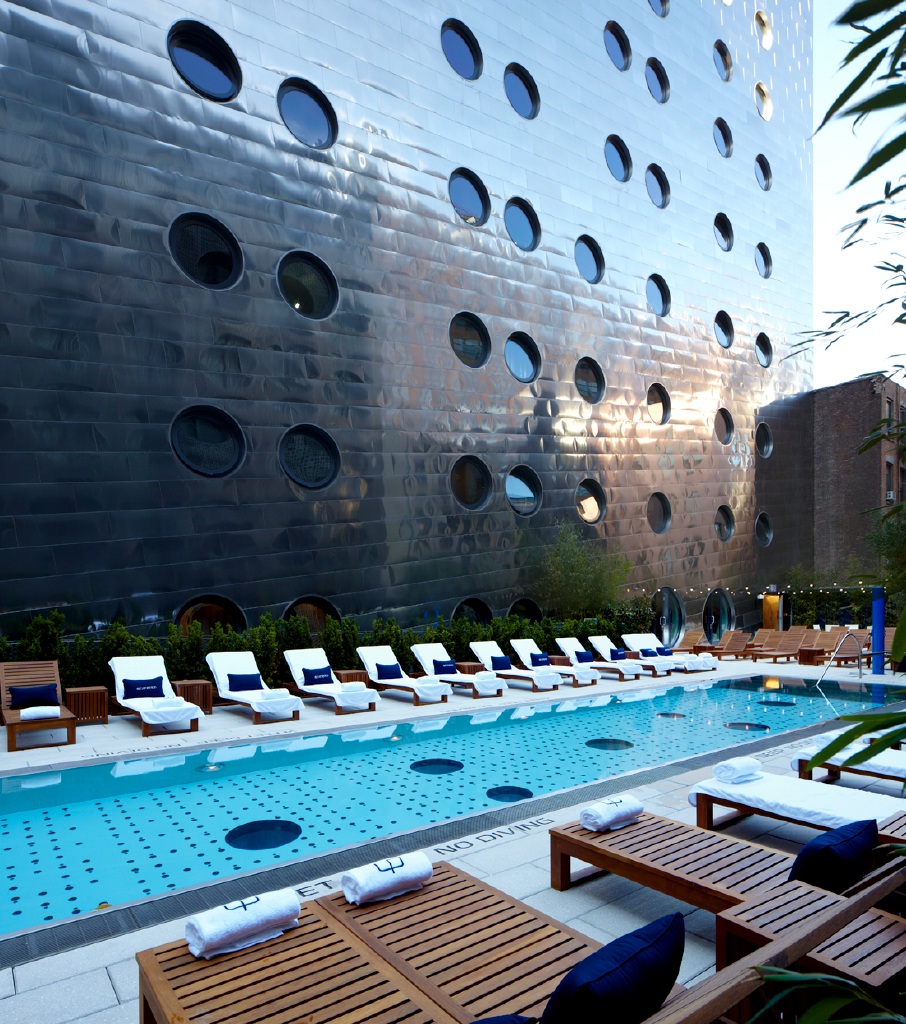 Like its predecessor Dream New York, Dream Downtown is Vikram Chatwal Hotels' latest achievement. The imaginative concept is a full-service luxury hotel married to a taste of the tropics.
Located on the second floor of the hotel, nestled between the North and South Towers, The Beach is New York's own version of St. Tropez. It spans 4,800 square feet and is filled with imported sand, cabanas and specialty chaise lounges. A 550-square-foot pool offers a way to relax. The bottom is translucent, allowing guests to view the elegant lobby below.
During daylight hours, the hotel is exclusive to guests. In the evening, sultry events open the pool and the Beach and transform it into an exclusive beach lounge.