Roman Abramovich could afford even the most expensive Rolex, but he arrived up at court yesterday for his battle with fellow Russian oligarch Boris Berezovsky wearing a less than extravagant digital watch. The Chelsea Football Club owner fashioned a Polar M61 on his left wrist which is used to monitor heart rates, which retails for just £93.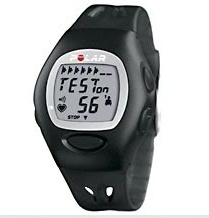 The Finnish-made budget timepiece is designed to work with a chest strap while a person is exercising. Mr. Abramovich is occupied in a High Court conflict with his former business partner. Mr. Abramovich denies all allegations. They were both in court yesterday to hear Mr. Berezovsky's lawyer Lawrence Rabinowitz QC outline his closing proposal to the judge. It was said to be a highly controlled performance by Mr. Abramovich, who was scrupulously prepared for the facts he would give, and who had worked intimately with his witnesses to put forth a story which he intended to be accepted by the Court.
FOR MORE WATCH NEWS, VISIT HAUTETIME.COM
Like Haute Living Moscow? Join our Facebook page or follow us on Twitter @HauteLivingMag Want Haute Living Moscow delivered to your inbox once a week? Sign up for our newsletter.
Subscribe to discover the best kept secrets in your city