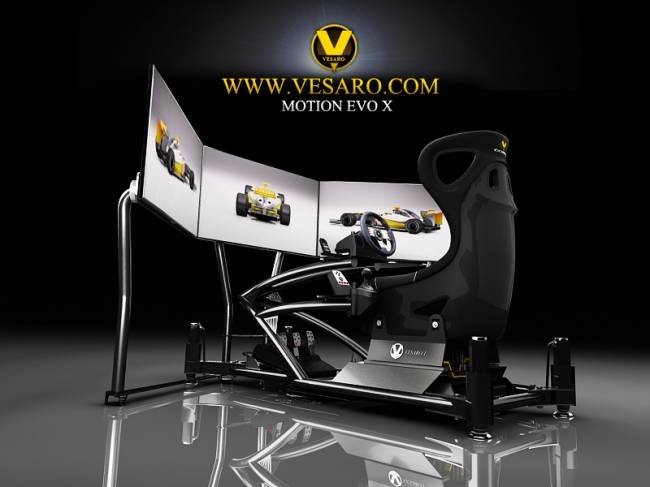 If you're looking for a way to experience a Formula One track within the comfort of your own home, Vesaro Simulator system may be the perfect haute gadget for you. Known for producing hi-definition gaming, Vesaro simulators feature up to nine options to choose from for serious gamers.
Vesaro's F1 racetrack simulators allow users up to nine different options to choose from with prices ranging from $1,568 to $26,020. Taking gamers one step closer to racing reality, the simulators feature excellent sporting aesthetics, more options than other models and countless flexibilities.
Made from stainless steel, the simulator structures feature sturdy platforms, minimal hinges, a black finish and numerous fabrications and color schemes.
One of the models is the V-Core Black, which features the Cobra Monaco Pro FIA bucket seat, technical support, a modular design allowing for a motion system or a triple display set and adjustable height and distance travel seat.
One of the higher-end models is the Motion X model, which features a D-Box motion physics triple axis four actuator systems with PC support, triple Samsung 40-inch LED 3D displays with chrome stands, a Logitech Z906 THX 5.1 surround sound and a gear stick mount.
Source: Born Rich