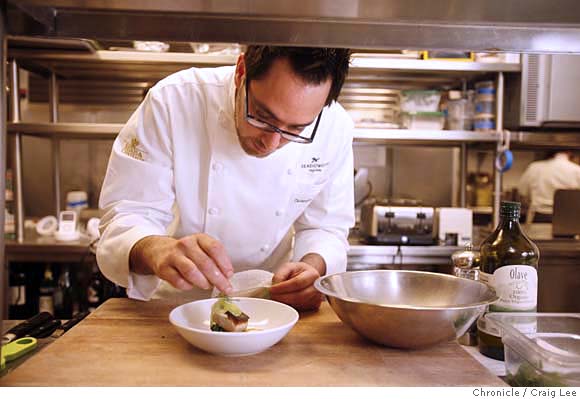 Christopher Kostow is the head chef at The Restaurant at Meadowood, but he is not your ordinary run of the mill chef.  Kostow, known for his contemporary fresh French cuisine, is only one of two Americans to ever receive the prestigious three Michelin stars since arriving to Meadowood in 2008.
On Feb. 25, Chef Christopher Kostow, along with chefs Daniel Boulud, Romain Chapel, Thomas Keller and Michael Mina, will prepare a menu for a gala dinner at La Paulee de San Francisco.  The dining event will feature a live charity auction with all the proceeds going to Bocouse d'Or USA Foundation and Meals on Wheels of San Francisco.
La Paulee de San Francisco is located at the Westin St. Francis at 335 Powell Street, San Francisco.  The event is $1,400 per person.