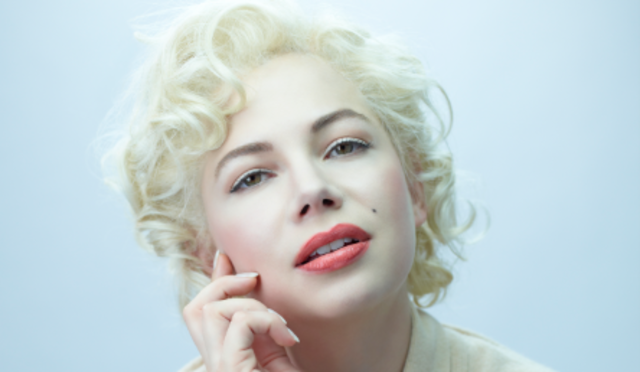 On Monday night, The Los Angeles County Museum of Art (LACMA) held a New York Times Film Club screening of My Week with Marilyn.
My Week with Marilyn tells the story of Marilyn Monroe who went to England to film The Prince and the Showgirl with Laurence Olivier, a respected actor of the theater. Along the way, she meets Colin Clark, a twenty-three year-old who has just started in show business and becomes somewhat of a confidante to Monroe. The film was culled from the memoir of the real Colin Clark, who later became a documentary filmmaker and screenwriter, and features the comedic yet dramatic week he had with the Hollywood icon.
Early on before the screening, a line started forming and LACMA's Bing Theater was bustling with a packed house by the time the film began. Following the screening, actors Kenneth Branagh, who played Olivier, and Michelle Williams, who portrayed Monroe, participated in a Q&A on stage. Williams was poised and elegant, dressed in a tan-colored, sequined dress with matching heels. Branagh sat close by, ready to answer the moderator's questions.
Commenting on his experience of filming in the United Kingdom, Branagh said, "It was blissful, we shot at the original studio. We had the same wardrobe, the set was recreated, recreating things from the film were really delicious."
Other questions focused on the tension between Branagh and Williams's character as well as the thought process Williams had in portraying Monroe.
"I gained tremendous sympathy for her," explained Williams. "I understood the toll it took on her to exist for everyone."
To find out more about events like this at LACMA, feel free to visit their website.
Like Haute Living Los Angeles? Join our Facebook page or follow us on Twitter@HauteLivingLA. Want Haute Living Los Angeles delivered to your inbox once a week?Sign up for our newsletter.
Subscribe to discover the best kept secrets in your city