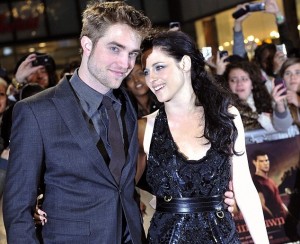 There's a new buzz surrounding Twilight stars Kristen Stewart and Robert Pattinson, and it's not just because Breaking Dawn finally hit the box office.
The two reportedly settled into a luxury apartment in London. Their posh Notting Hill residence has a modern, minimalist design, from the architecture to the décor. Components like nude shades, minimal pieces of furniture and an open-plan kitchen create a swanky and sophisticated air. Follow the freestanding staircase to get to the apartment's one bedroom.
Upstairs, the rooftop deck is the perfect place for the couple to escape the limelight and the commotion.