The 24th Annual Showboats International Rendezvous raised more than $1 million for Boys and Girls Clubs of Broward County. The formal gala, which was held at Mar-A-Lago in Palm Beach and hosted by Donald and Melania Trump, was the highlight of the four-day fundraiser.
Luxury Swiss watchmaker Ulysse Nardin accelerated the fundraising efforts by contributing more than $200,000. Ulysse Nardin, the leader in timepiece invention and innovation, honored 16 members of the Fleet Admirals Club with one-of-a-kind timepieces. Appropriately named The Admiral, the exclusive timepieces went to well deserving individuals; each of the members have pledged an annual donation of $50,000 to the Boys and Girls Clubs of Broward County for at least five years. Amongst the 16 philanthropists honored are distinguished business leaders such as Wayne Huizenga, Rick Case and Douglas and Linda Von Allmen.
Each recipient's name was engraved into his or her timepiece and presented on stage by Ulysse Nardin CEO Patrik P. Hoffmann.
"We are honored to have taken part in such a wonderful charity event with some of South Florida's most generous philanthropists," Hoffmann said.
The spectacular evening was further decorated by a live auction, gourmet dinner, and entertainment by the Doobie Brothers. The auction saw exclusive timepieces from Ulysse Nardin including five "Classico" watches that were auctioned for $25,000 each. The winning bidders had the option to add a personal touch to their winnings, adding an engraving of an image of their choice to the back of the timepiece.
The new "El Toro" timepiece—the first of its kind available worldwide—went to the highest bidder for $75,000, $20,000 above its retail value.
"The big-heartedness of the community has been inspiring and we look forward to participating in the event again next year," Hoffmann said.
Photo 1-1
Ulysse Nardin CEO Patrik Hoffmann and ShowBoats International Rendezvous Founder Rick Case at the Black-Tie Gala on Saturday, November 12, 2011 at Mar…
24th Annual Showboats International Boys and Girls Clubs Rendezv
Boys & Girls Clubs of Broward County CEO Brian T. Quail at the Black-Tie Gala on Saturday, November 12, 2011 at Mar-a-Lago in Palm Beach (Photo credit…
24th Annual Showboats International Boys and Girls Clubs Rendezv
Erin Foley and Arthur E. Benjamin at the Black-Tie Gala on Saturday, November 12, 2011 at Mar-a-Lago in Palm Beach (Photo credit: Robert Stolpe)
Photo 8-1
erial of the Yacht Hop on Thursday, November 10, 2011 at Rybovich Marina in West Palm Beach (Photo credit: Robert Stolpe)
24th Annual Showboats International Boys and Girls Clubs Rendezv
Tom Johnston of The Doobie Brothers during the band's performance at the Black-Tie Gala on Saturday, November 12, 2011 at Mar-a-Lago in Palm Beach (Ph…
Photo 6-1
Katia and Tom Bates at the Black-Tie Gala on Saturday, November 12, 2011 at Mar-a-Lago in Palm Beach (Photo credit: Clay Wieland)
Engraving of Auctioned Watch 8206-121-2_31-ADC_dos_fb
Engraving of Auctioned Watch
Genghis Khan- Unique Piece
Genghis Khan
Royal Blue Tourbillion Haute Joaillerie
Royal Blue Tourbillion Haute Joaillerie
Classico- Auctioned Watch- 8206-118-2_31
Classico- Auctioned Watch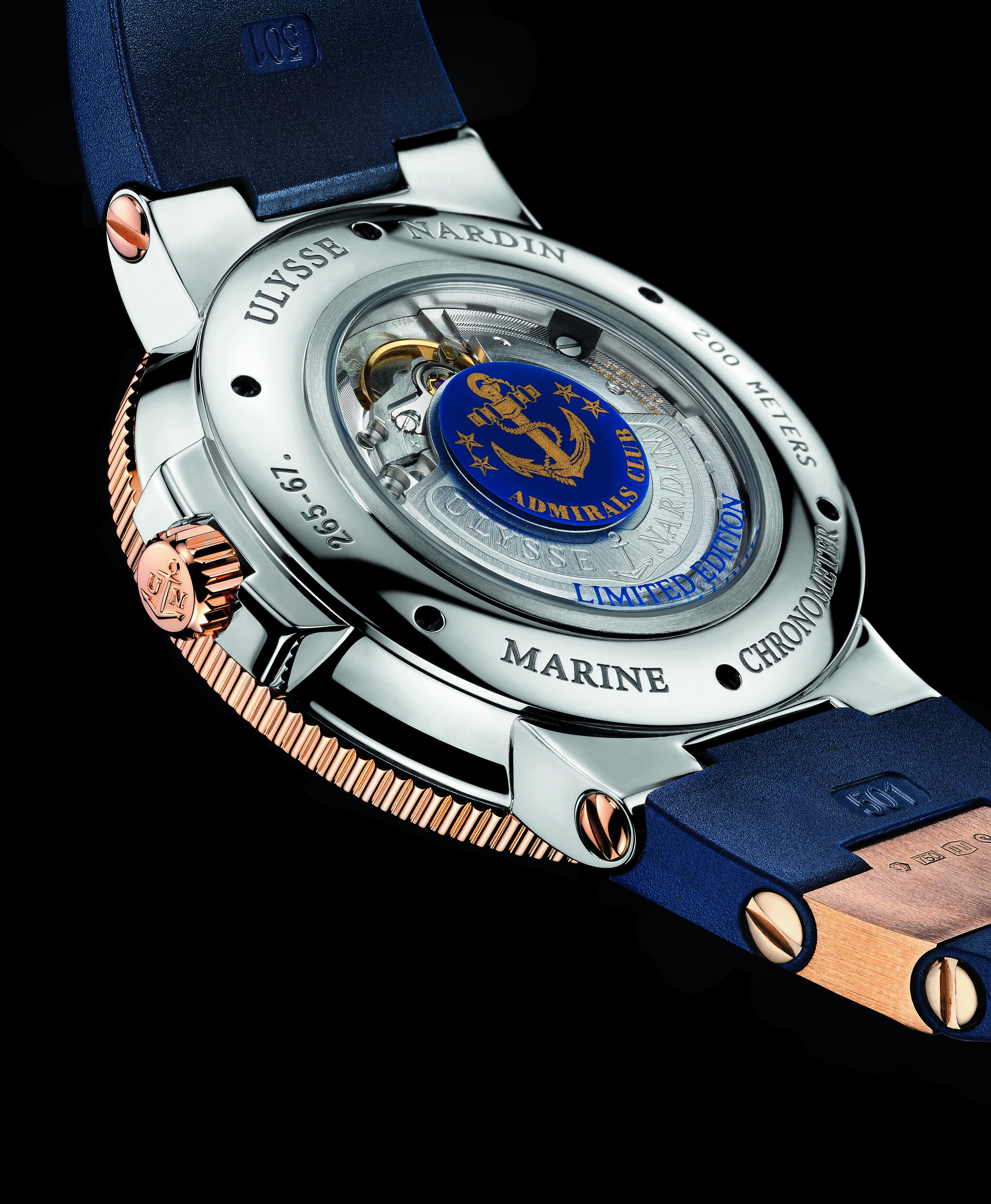 Admirals Watch Engaving 265-67-3_ADC_det_dos
Admirals Watch Engaving
Admiral Watch 265-67-3_ADC
Admiral Watch
Rick Case, Patrik Hoffmann, Douglas Von Allmen
Rick Case, Patrik Hoffmann, Douglas Von Allmen
Patrik Hoffmann with 1.1 Million Dollar Royal Tourbillion Timepiece
Patrik Hoffmann with 1.1 Million Dollar Royal Tourbillion Timepiece