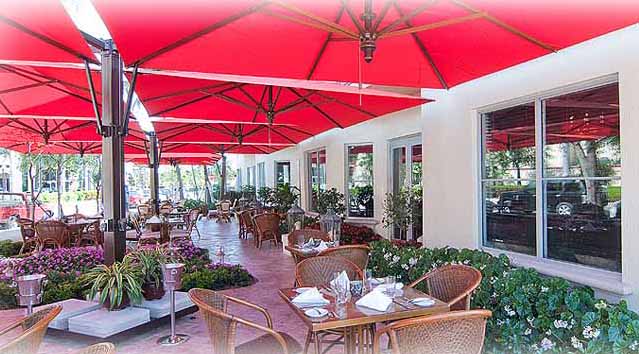 A modern American restaurant, Symcha's co-owners Symcha Zylberman and Anna Ezratti made the environment pleasing to just about everyone: you're welcome to enjoy a drink at the elegant wood bar, relish in the company of friends in the library lounge or spend a romantic evening in the outdoor garden. At the helm of the kitchen is Chef Joshua Wahler, who has worked at prominent restaurants such as Gramercy Tavern and Nobu.
Now, Symcha's is excited to begin offering Sunday brunch as well as a weekend lunch menu.
Sunday brunch will be held every Sunday beginning this Sunday, October 23 from 11:30 am-3:00 pm. On the extensive menu are a variety of eggs, crepes, meats and seafood. The chef recommends the stone crab claws, chilled jumbo shrimp and domestic Osetra caviar.
The lunch menu will be available from 11:30 am-3:00 pm Thursday-Saturday beginning November 24. In the meantime, enjoy this menu Saturday November 3, Friday November 11, Saturday November 12, Thursday November 17, Friday November 18 and Saturday November 19.
Symcha's is open nightly for dinner. For more information, visit www.SYMCHAS.net.
Like Haute Living Miami? Join our Facebook page or follow us on Twitter @HauteLivingFL. Want Haute Living Miami delivered to your inbox once a week? Sign up for our newsletter.
Subscribe to discover the best kept secrets in your city