The fifth annual Stars of Design awards Wednesday took place, October 12 hosted by The Decoration and Design Building (DDB). DDB's CEO and President Charles S. Cohen was joined by 100 of the design industry's elite for an intimate black tie dinner and ceremony celebrating the 2011 honorees.
Established over a decade ago in Los Angeles at Pacific Design Center, the Stars of Design has become a coveted award for the industry elite.
2011 Stars of Design Honorees included Albert Hadley: Lifetime Achievement Diller Scofidio + Renfro: Architecture James Corner, Field Operations: Landscape Design + Architecture Jason Schmidt: Photography Jean Michel Othoniel: Art Matthew Patrick Smyth: Interior Design Paula Scher, Pentagram: Graphic Design Tucker Viemeister, Rockwell Group: Industrial/Product Design.
Cohen also presented Professor Thomas Schutte, President of Pratt Institute, with a $25,000 Student Scholarship to be granted to five senior Pratt Institute Students.
Other notable in attendence inckuded Peter Marino, Vicente Wolf, Michele Oka, Doner Windsor Smith, Mario Buatta, Nina Campbell, Paige Rense, Harry Benson, Bunny Williams, Katie Lydon, Jamie Drake, Scott Frances,  Juan Pablo Molyneux, Julia Noran, David Farber, Michael Boodro, Kate Kelly Smith, Dara Caponigro, Alix Browne, Wendy Goodman, Ivan Chermayeff, Penny Dru, and Tyler Wistler.
Windsor Smith, Jennifer Bruno
Vicente Wolf_Jaime Drake _Julia Noran_Matthew Yee
Vicente Wolf, Jaime Drake, Julia Noran, Matthew Yee
Tucker Viemeister Paula Scher_Seymour Chwast_Thomas Schutte_ Tesse Schutte
Tucker Viemeister, Paula Scher, Seymour Chwast, Thomas Schutte, Tess Schutte
Stars
STAR1_20111012_JSZ_027
Vicente Wolf, Wendy Goodman
Scott Frances_Patti Weinberg
Scott Frances, Patti Weinberg
Michelle Adams_Tyler Wistler
Michelle Adams, Tyler Wistler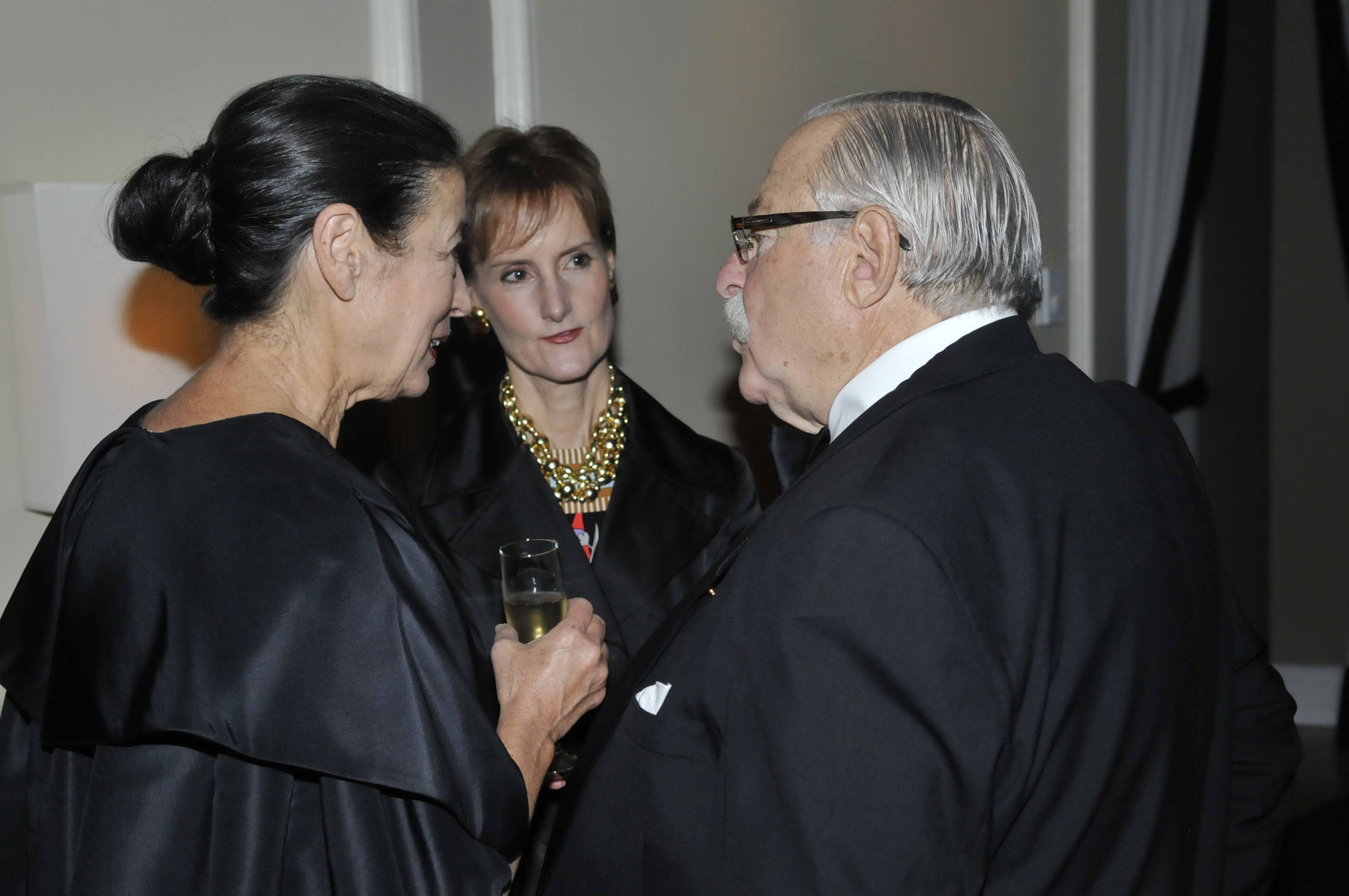 Michele OkaDoner_Kate Kelly Smith_ Mitchell Wolfson Jr.
Michele OkaDoner, Kate Kelly Smith_, Mitchell Wolfson Jr.
Michele Oka Doner_Ivan Chermayeff_Alexander Gorlin
Michele Oka Doner, Ivan Chermayeff, Alexander Gorlin
Matthew Smyth_Vicente Wolf
Matthew Smyth, Vicente Wolf
Keira Alexandra_Tucker Viemeister
Keira Alexandra, Tucker Viemeister
Juan Carlos Menendez _ Peter Marino
Juan Carlos Menendez, Peter Marino
Harrison Marino
Harrison Marino
Clo & Charles Cohen
Clo & Charles Cohen
Benjamin Gilmartin_Britt Smith
Benjamin Gilmartin, Britt Smith
Ashlee Harrison_Peter Marino
Ashlee Harrison, Peter Marino
Ann Maine Harry Heissmann Julia Noran Tori Mellot
Ann Maine, Harry Heissmann, Julia Noran, Tori Mellot
Alix Browne Cory Jacobs Jason Schmidt
Alix Browne Cory Jacobs Jason Schmidt