REDF creates jobs that change lives. That is the principle of the progressive California-based venture organization, Roberts Enterprise Development Fund (REDF).  REDF invests in nonprofit-run businesses called "social enterprises" to foster job creation for individuals facing the greatest barriers to employment.
On Friday, September 30, 2011, REDF hosted its annual Benefit & Social Enterprise Expo at the iconic Bentley Reserve in San Francisco.  The evening began with a cocktail and networking reception, where over 500 guests had the opportunity to enjoy a catered dinner and network with social entrepreneurs and investors.
The festivities continued with the presentation of the 2011 Stuart G. Moldaw Step-Up Award.  Presented by REDF president Carla Javis, the touching award ceremony honored a selection of social enterprise employees while featuring their inspirational stories.
Afterward, the evening opened to the Social Enterprise Expo.  Guests had the opportunity to meet leaders of social innovation and participate in the Social Enterprise raffle to win over fabulous travel, sports, and technology prizes totaling over $6,000.
The REDF Benefit & Social Enterprise Expo was a grand success raising over $158,000.  "With the enthusiasm, support, and incredible networking of the entire Host Committee, this was the most well-attended, high-energy event we have ever held and exceeded our objectives," says REDF President Carla Javits.  "We are so grateful for all the support received in our fight to end unemployment."
More about REDF
"REDF has pioneered a model to employ individuals who are overcoming chronic poverty, homelessness, criminal history, substance abuse or mental illness…We create productive partnerships among business people, nonprofits, government, and philanthropists."
Support this commendable organization and help change the lives of people facing the greatest barriers to employment.  www.REDF.org
Photographer:  Drew Altizer
0193-REDF-Event-110930
0591-REDF-Event-110930
0585-REDF-Event-110930
0570-REDF-Event-110930
0507-REDF-Event-110930
0458-REDF-Event-110930
0302-REDF-Event-110930
0281-REDF-Event-110930
0269-REDF-Event-110930
0239-REDF-Event-110930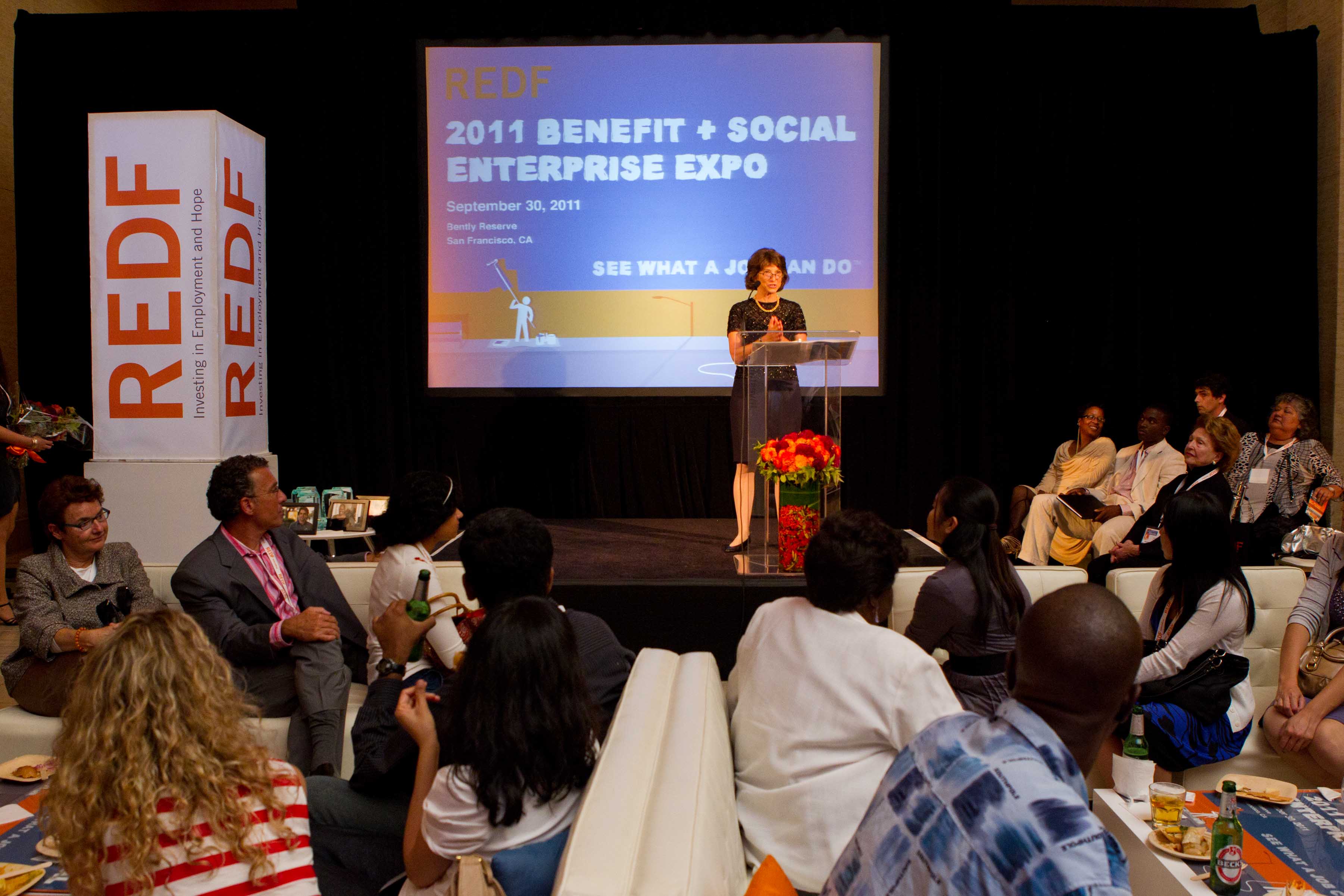 0170-REDF-Event-110930
0141-REDF-Event-110930
0132-REDF-Event-110930
0099-REDF-Event-110930
REDF invite
Like Haute Living San Francisco? Join our Facebook page or follow us on Twitter@HauteLivingSF. Want Haute Living San Francisco delivered to your inbox once a week? Sign up for our newsletter.