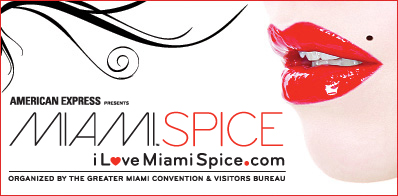 Into its second month, this year's Miami Spice is treating foodies to an especially impressive program. The restaurant list (a record-breaking 142 participating restaurants!) features 42 new restaurants. Plus, these eateries have upgraded their Miami Spice specials, offering perks like allowing diners to substitute menu items, complimentary valet parking and discounted wine pairings.
Here's a list of 8 special offerings to take advantage of before the program ends September 30.
BLT Steak at The Betsy: Miami Spice diner patrons are greeted at their table with the restaurant's legendary BLT gruyere cheese popovers, complimentary pâté, and petit fours for dessert.
Blue Door Fish at Delano: Specially-priced red, white, and sparkling wine offerings.
City Hall – The Restaurant: Patrons have the option to substitute their appetizer or dessert for a specialty martini, house beer, or wine by the glass.
Essensia Restaurant & Lounge: Specially-priced red, white, and sparkling wine offerings.
Kane Steakhouse: Offers diners a complimentary side dish with each Miami Spice menu order.
Peacock Garden Café: Instead of the traditional three-course Miami Spice menu, the restaurant offers diners a four-course menu, including a complimentary cocktail.
Red, The Steakhouse:  The restaurant offers weekly Miami Spice themed menus and allows diners to upgrade their appetizer and/or entrée selection.
Scalina: Weekdays from 4:30 p.m. to 7 p.m., the restaurant's bar offers half-priced cocktails and 20% off wine lists on the days that the Miami Spice menus are offered.
Stay tuned for a second list of special prices and freebies at even more restaurants. For details and menus visit the Miami Spice website at www.iLoveMiamiSpice.com.
Like Haute Living Miami? Join our Facebook page or follow us on Twitter @HauteLivingFL. Want Haute Living Miami delivered to your inbox once a week? Sign up for our newsletter.