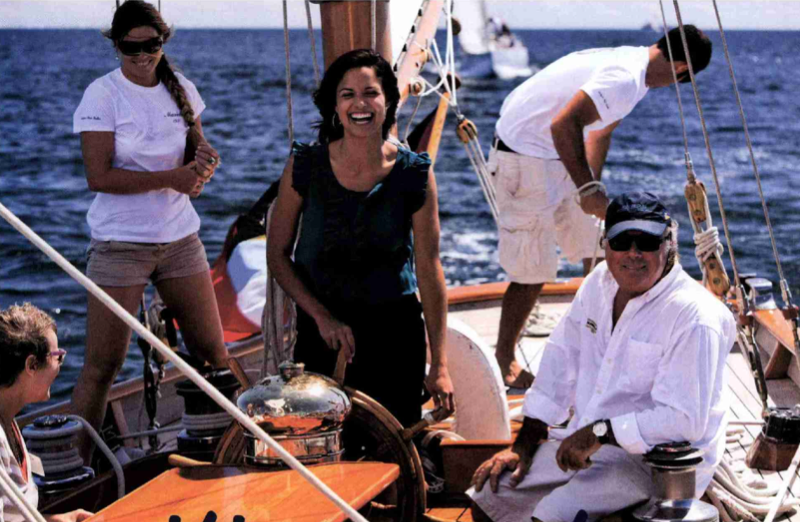 Sailing Heals takes cancer patients and survivors on sailing trips off Nantucket. Their inaugural voyage sets sail sale August 19th, but the charity previewed its volunteer service for a group of cancer sufferers and their loved ones off Marblehead the day before.
The donated sailing trips are manned by all-volunteer crews.  Yacht owners who often host trips on their boats were introduced to the charity at regattas hosted by Sailing Heals founding sponsor, watchmaker Officine Panerai, and through the Corinthian Yacht Club.
While no studies directly link emotional well-being with improved health, Dr. Bruce Chabner, Mass General cancer research director, said it likely helps patients cope.
Sailing Heals was most recently recognized at the  most prestigious event among classic yachtsman: the Museum of Yachting (MoY) Awards Banquet for the Panerai Classic Yacht Challenge and recieved a warm and enthusiastic reception from Panerai's N. American President, Rafael Alvarez, the 370 yachtsman, their families and crew that were in the audience.