This week marked an important milestone in the construction of the highly anticipated Miami Art Museum (MAM) in downtown Miami's Museum Park. The facility's foundation has been completed. Now that the foundation is done, almost 400 workers will commence building the vertical component of the project.
The completion of this part of construction has sparked excitement and interest in the community. Chairman of the Miami Art Museum board of trustees Aaron Podhurst said, "Now that our foundation is complete and vertical construction of the new Miami Art Museum is right around the corner, we are seeing a significant uptick in private sector interest to go along with the County's strong support."
The Herzog & de Meuron-designed space—a $200 million project—is designed to achieve LEED Silver certification (Leadership in Energy and Environmental Design) from the U.S. Green Building Council.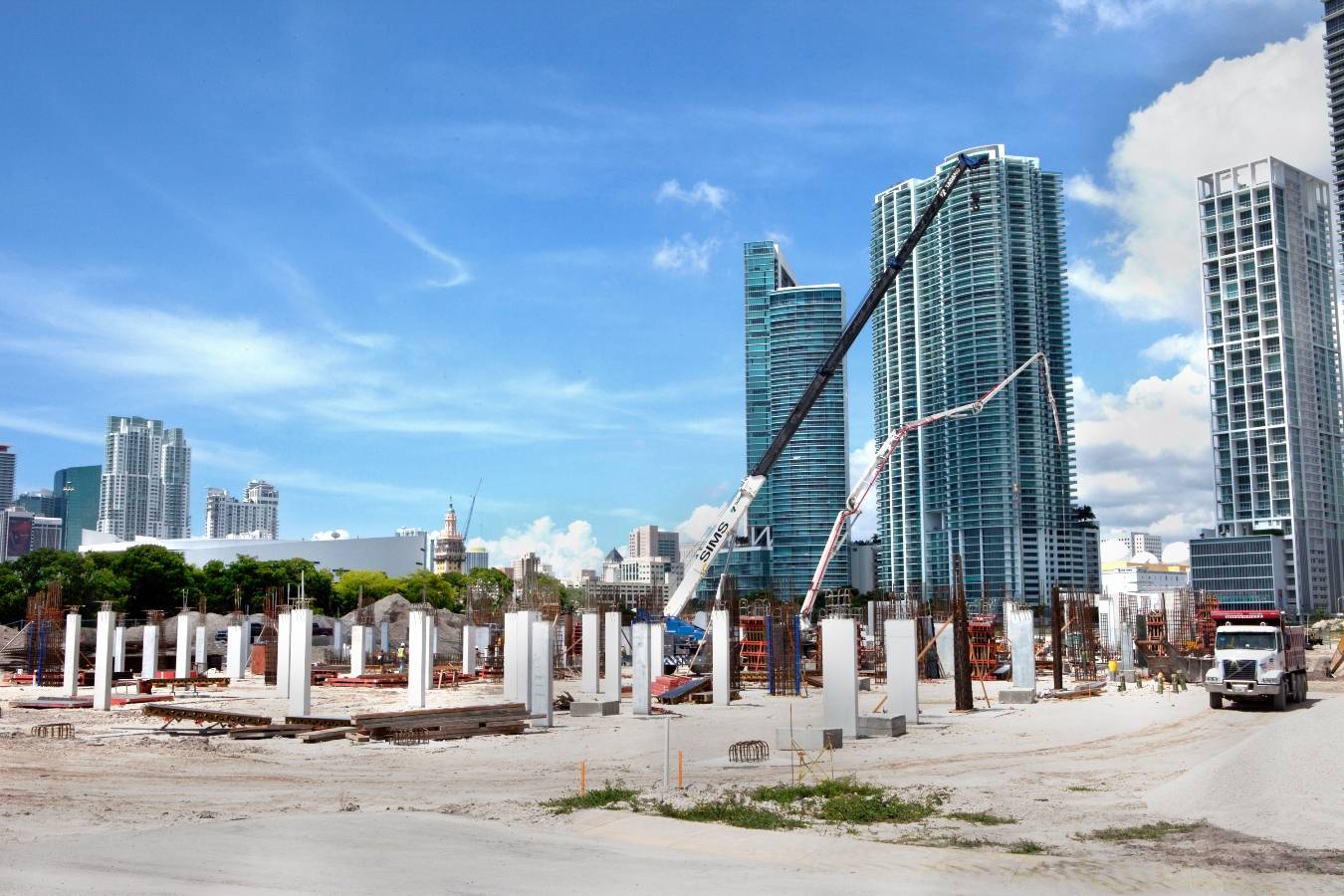 Photo by Daniel Azoulay
Miami Art Museum is a modern and contemporary art museum that collects and showcases 20th and 21st century art. The pieces are representative of the Miami population, as they originate from the Americas, Europe, and Africa.
The new facility will be three times the size of the former, creating ample interior and exterior space for exhibits, education and even dining. The 200,000 square foot space will include a store, a café, and an elaborate educational space comprised of classrooms, a library an auditorium and more.
"Once completed and open to the public, our new building will fill many roles – a repository for our city's greatest art, an education resource, an economic engine, a gathering place for Miami residents and visitors, and an architectural icon of our city," said Miami Art Museum Director Thomas Collins.
Moreover, according to a study done by Miami Economics Associates, the MAM will boost the local economy. The study says that the museum will lure up to 200,000 visitors to Miami every year, amounting to a $12 million annual economic impact.
The new Miami Art Museum at Museum Park is set to open in 2013. For more information about Miami Art Museum, visit www.miamiartmuseum.org.
Like Haute Living Miami? Join our Facebook page or follow us on Twitter @HauteLivingFL. Want Haute Living Miami delivered to your inbox once a week? Sign up for our newsletter.
Subscribe to discover the best kept secrets in your city