Rik and Raquel Watters celebrated spring their way by welcoming guests to the latest  Rik Rak Salon and Spa location at the JW Marriot Marquis Miami. Rik Rak Salon partnered with Gilt City Miami in their new 4,000-square-foot salon with floor to ceiling windows overlooking Biscayne Bay where guests enjoyed services like massages, manicures and eyelash applications. Guests also got a taste of Voga wine and sweets courtesy of Cream Cupcakes & Coffee and the Cheesecake Gallery.  Notable South Florida attendees included Norma Quintero, Hello Campos, Perla Machain and Lissette Gonzalez.
Images of the event are below.
RIK_004 Florenza & Hello Campos 2
Florenza Campos and Hello Campos
RIK_0016 Mayra Joli & Raquel Watters & Lissette Gonzalez 2
Mayra Joli, Raquel Watters and Lissette Gonzalez
RIK_0018 Robert Thorn & Perla Machain 2
Robert Thorn and Perla Machain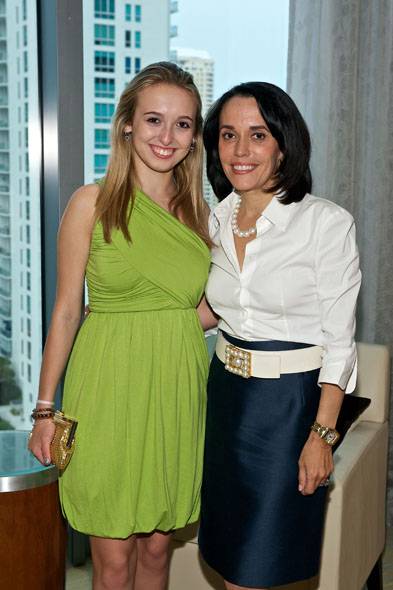 RIK_0024 Alexandra & Norma Quintero 2
Alexandra Quintero and Norma Quintero
For more information on Rik Rak Salon visit www.rikrak.com.