A real who's who of South Florida showed up for the preview event of the Design District's latest furniture and design showroom, MADinItaly.  On April 27, Fabrizio Cocchi's latest designs were introduced at the showroom located at 4 Northeast 39th Street in front of guests including famed Tod's baron Diego Della Valle and his wife Barbara, La Perla heiress Martina Borgomanero and husband Fabian Basabe, and a few of Haute Living's Haute 100 like Iran Issa Khan and Miky Grendene.
Champagne and light bites were served as unique and vibrant furniture, pop-themed art by Leonardo Hidalgo, and home accents ranging from classic to contemporary served as the background to this haute event.
Images of the event can be seen below. Click to enlarge.
Angela Forbes & Aldo Faetti
Barbara & Diego Della Valle, Cristina Borgomanero
Carol Seikaly, Marie Lowe, & Francesca Halpern
Daniela Bonetti and Mr. Bonetti & Elisabetta Zuffetti
Diego Della Valle & Iran Issa Khan
Diego Della Valle & Carlo Rossella
DSC_9603
DSC_9617
Elysze Held,Bernard Garsen & Daisy Olivera
Emmanuelle & Joane Della Valle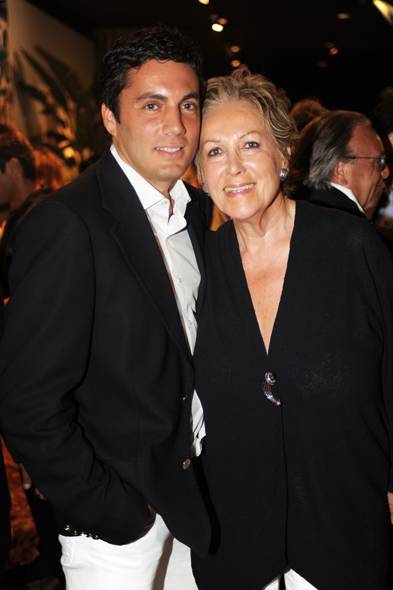 Fabian Basabe & Iran Issa Khan
Fabrizio Cocchi, Paolo, Nadine & Daniel Borgomanero3
FABRIZIO MIAMI 11
Giovanni Grimaldi & Nadine Borgomanero
Iran Issa Khan & Miky Grendene
MAD'initaly pic 1
Marysol Patton & Diego della Valle
Massimo Barrecca & Libia Gualazzi
Nadine Borgomanero, Fabrizio Cocchi, & Marysol Patton3
Paulette & Martina Borgomanero2
Like Haute Living South Florida? Join our Facebook page or follow us on Twitter @HauteLivingFL. Want Haute Living South Florida delivered to your inbox once a week? Sign up for our newsletter.