I asked my longtime friend Pamela Huizenga what inspires her, who inspires her and to share with us her jewelry and gemstones. Pamela has been passionate about jewelry since she was 16 years old when she first studied stones and became a certified lapidary!!  She is inspired by colors, textures and shapes and loves rocks, fossils and gems! No surprise that her inspiration is her family (as she is an amazing Mother) and her love for Mother Earth is evident in her work.  "I love to see their reaction to my pieces, I appreciate their honest input and I always try to impress them!" says Pamela.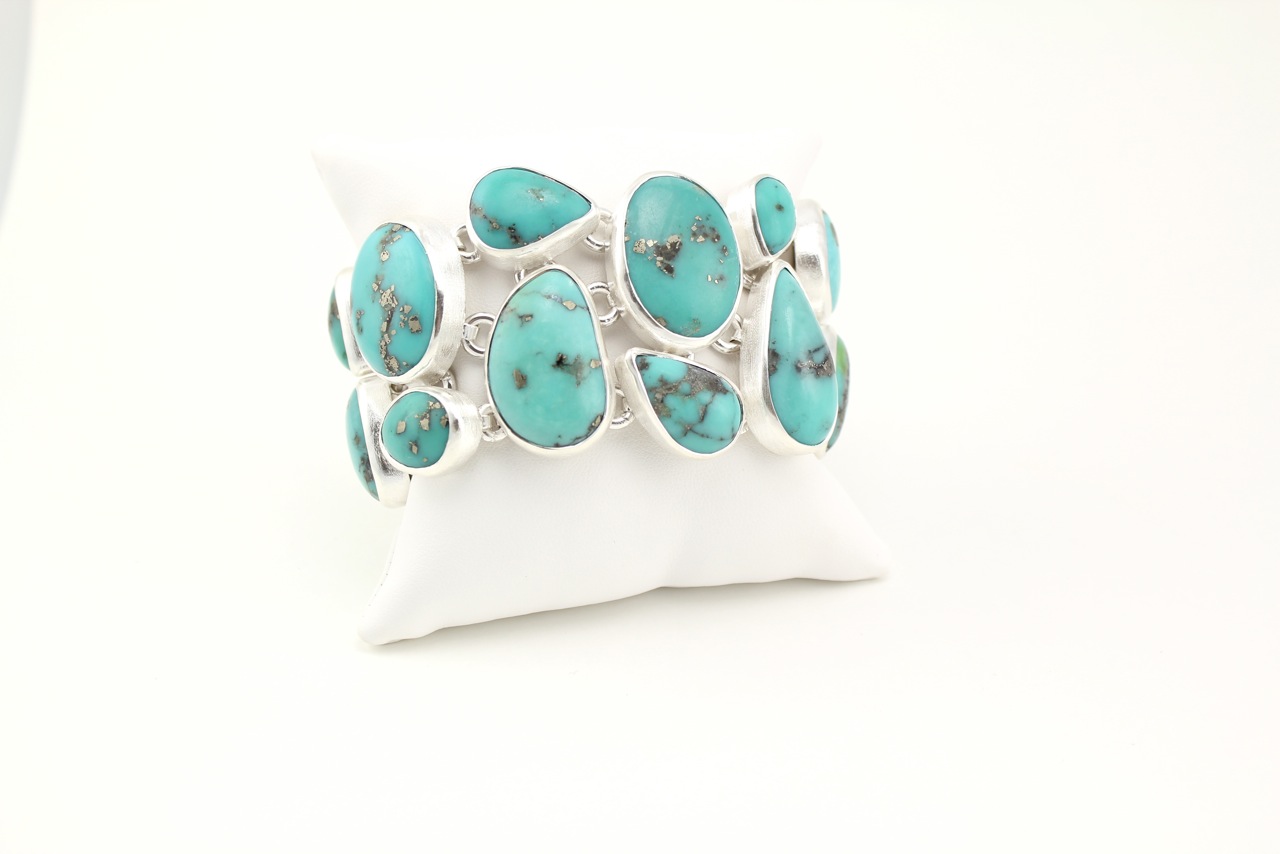 Here I feature her favorite accessory, her bracelets, and of course, the blue and green colors are inspired by Florida.  As Pamela puts forth, "Florida is probably where my passion for blues come from; Florida and the islands. I have always lived on the water and have a real love of it."  The most important message she wants her jewelry to communicate is the beauty found in earths treasures!!
Thank you Pamela Huizenga for these grounding gemstones and for your solid love for stones!!  For more information please see, www.pamelahuizenga.com.  Pamela will be showing her jewelry at the A.R.T. in Palm Beach soon so stay tuned…
For now, XOXO, Love Love Love, Sonia
Like Haute Living South Florida? Join our Facebook page or follow us on Twitter @HauteLivingFL. Want Haute Living South Florida delivered to your inbox once a week? Sign up for our newsletter.
Subscribe to discover the best kept secrets in your city