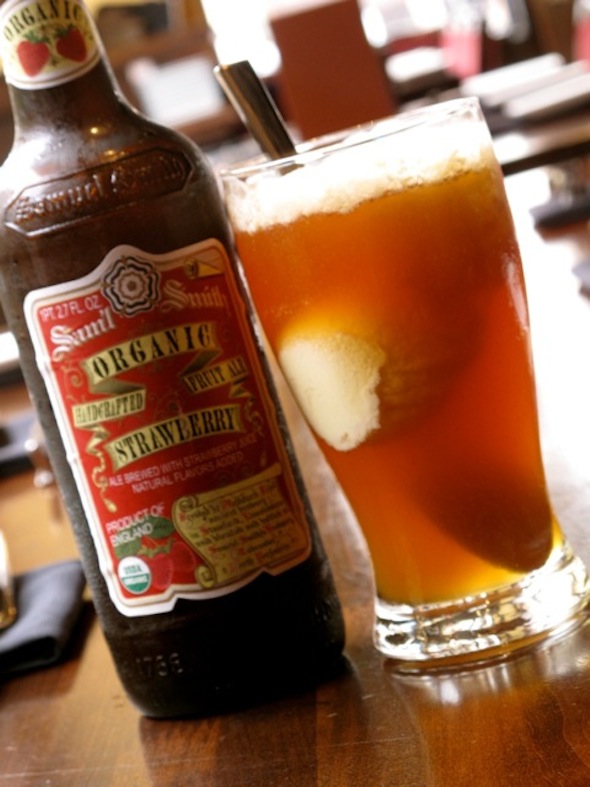 With so much critical acclaim, word of mouth love from their loyal clientele and Yelpers rating them with high marks just about every day, you think Haven Gastropub would rest on its laurels. But they're not — instead, they're celebrating with a salute to Samuel Smith, the British brewery that forged the love of craft beers here in America. Tonight from 5:00 p.m. to closing, they'll be serving up Samuel Smith's best brews in high style.
Tonight only, guests will receive a Samuel Smith pint glass with the purchase of any of four bottled beers. The pint glasses will be distributed on a first-come, first-served basis, so get their quick so you can get your souvenir and enjoy the brewhouse's brown nut ale, oatmeal stout, gluten-free apple cider and their strawberry ale.
"Since they were first introduced in this country in 1978 by Merchant du Vin, Samuel Smith beers have become benchmark ales for the craft beer movement," says Wil Dee, Managing Partner & Beverage Director at Haven Gastropub. "It wasn't long ago that only one of the 85 or so breweries in the U.S. was a craft brewery, and Samuel Smith were at the forefront of the movement that has led our beer scene to become one of the most dynamic in the world."
Known for creating farm-to-table comfort food, Haven is just as well known for their worldly beer list, which includes beers from around the world. Chef Greg Daniels has created everything from truffled mac 'n cheese to homemade chicken and waffles, and the friendly staff is alway ready to recommend a beer to pair with anything on the menu. You can be sure that the menu choices for the Samuel Smith Salute will be stellar, so make sure to sample and savor all the choices during this spirited celebration.
Haven Gastropub is located at 190 S. Glassell St., in Old Towne Orange. For more information or to make reservations, call the restaurant at 714.221.0680 or visit their official web site at www.havengastropub.com.
Like Haute Living Orange County? Join our Facebook page or follow us on Twitter @HauteLivingOC. Want Haute Living Orange County delivered to your inbox once a week? Sign up for our newsletter.