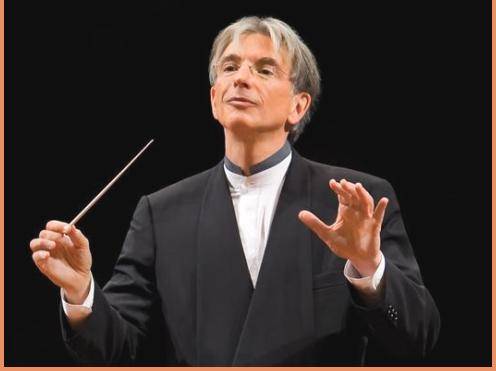 Our Haute 100 list details the accomplishments of the most influential people in each of our markets—Miami, New York, Los Angeles, and San Francisco. These people continue to make moves, so rather than waiting for the next Haute 100 issue to come out, we thought we'd provide you with regular updates on those Haute 100 members who are making headlines. Michael Tilson Thomas is preparing for a week long YouTube-sponsored music event in March, which is set to make history ending in a live broadcast.
Name: Michael Tilson Thomas
Category: Thinkers
Company: San Francisco Symphony
Industry: Music
What Made Him Haute: He has been involved in the classical music world for over three decades and made it big as the principal conductor of the London Symphony Orchestra. Throughout his career he has accumulated more than 120 recordings under his belt, working with artists from Elvis Costello to Gershwin, and a total of eight Grammy wins. His impressive resumé does not stop there, back in 2004, Thomas and the San Francisco Symphony embarked on a multi-tiered media project known as Keeping Score, which was designed to make classical music more accessible to a new, and youthful, audience.
What Makes Him Haute Now: In 2010 he added to his impressive Grammy total with two more wins in the "Best Classical Album" and "Best Choral Performance" categories. Now he is making headlines as conductor and artistic advisor for the YouTube week long music event at The Sydney Opera House. Tilson Thomas selected the orchestra with both professional and amateur musician members and ages ranging from 14 to 49. The final orchestra will participate in a week long classical music summit, which ends in a live streamed final performance on March 20.
Like Haute Living San Francisco? Join our Facebook page. Want Haute Living San Francisco delivered to your in box once a week? Sign up for our newsletter.
Subscribe to discover the best kept secrets in your city