I'm product junkie. OK, there I said it. I love nothing more than trying out new body lotions, mascaras and lately my new obsession is a marker for your lips. I could spend hours in any beauty store, walk out smelling like a perfume factory blew up all over me and feel completely satisfied. Hey, it is not my fault it is a hereditary issue passed along by my father.
We have a lotion and a potion for every rhyme and reason.  A few weeks ago when I was introduced to a beautiful box set of a new skin care regime by Dr Stuart Kaplan, the euphoric high I felt was almost too much to bare. I could not wait to go to bed that night so that I could use it.
That first night I felt luxury in my hands and after my six-week love affair I am hooked. The reason is because not only does everything feel like velvet touching the surface of your face, but it also treats aging in three ways: time, environment and natural hormonal progression. My skin looks like it is glowing and if you know me well then you know that has been battle for me because I have wacko skin that is full of all sorts of mixed messages.
I am an official convert and now continue to use the Dr Kaplan's Skincare daily. I have given up using La Mer and have not looked back since. This is another reason I am a die-hard fan of Dr. Stuart Kaplan. He is my dermatologist and he is a skin God. Until next time my friends, visit www.raylenebartolacci.com. To health and wellness, salute.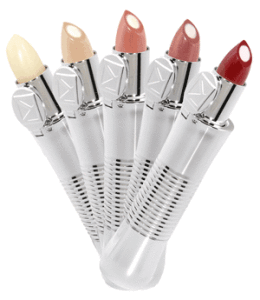 Subscribe to discover the best kept secrets in your city