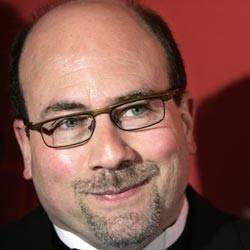 Our Haute 100 list details the accomplishments of the most influential people in each of our markets—Miami, New York, Los Angeles, and San Francisco. These people continue to make moves, so rather than waiting for the next Haute 100 issue to come out, we thought we'd provide you with regular updates on those Haute 100 members who are making headlines. Today, Craigslist founder Craig Newmark tells us what he sees for the future of the Internet and social networking.
Category: Entrepreneurs
Company: Craigslist.org
Industry: Technology
What Made Him Haute: Craig Newmark is the founder of the free Internet bulletin board site that played a big part in making newspaper classifieds a thing of the past. Last year, The New York Times reported that Craigslist was projected to reel in more than $100 million in revenue in 2009.
What Makes Him Haute Now: The visionary has been verbalizing the need for a balanced trust network on the social networking spectrum. Newmark believes that if the big Internet companies, such as Google, Facebook, and Amazon can start working together and push competition aside, online trust can start to build on a more balanced scale. With this social progression, Newmark adds that he envisions government joining in on this venture of transparency, which would ultimately lead to the thing we most crave in this nothing-is-sacred-anymore online dynamic: truth.
Subscribe to discover the best kept secrets in your city