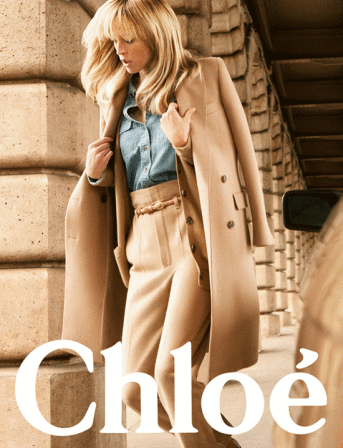 As fall approaches we are starting to see the reintroduction of a lot of trends. You have probably already started choosing your fall wardrobe but before you get to far let me take the time to introduce you to camel and denim.
Last fall the camel coat was the must have item but for this fall the camel color has taken over. After you find the perfect camel color coat, look for the same warm camel tone in a knee length skirt (minis are out), an ankle bootie or a cashmere vest. The camel color oozes sophisticated and the utter chicness.
Once you have found your camel pieces, try pairing them with a denim accent whether it be a shirt, a pair of slim leg denim trousers or a jacket. The camel and denim are great compliments for one another.
If the idea of a denim shirt or jacket is not your thing try going for a denim shoe or a denim clutch. There are lots of ways to incorporate denim into your wardrobe without feeling like the denim is taking over.
Follow me next week for some more great fall fashion trends.
Subscribe to discover the best kept secrets in your city