With the start of a new year invariably come the resolutions, the likes of which can get quite stale over the decades. With that in mind, might we recommend the following idea as the most delicious resolution? Instead of proclaiming to eat less, why not eat better. That's right: in 2010, to mark the start of a new decade, dare we declare to only fill our bodies with the finest foods from the most exclusive restaurants around?
Helping us start on our year of yumminess are three Vegas venues that have the strip squawking with anticipation.
Sage at Aria Resort & Casino: OPENS TODAY
Today's ribbon-cutting ceremony, ringing of the closing bell on Wall Street, and a grand fireworks display will mark the start of what will hopefully be a prosperous future for the 61-story Aria Resort & Casino in Las Vegas' $8.5 billion CityCenter complex. Included in the hoopla will be the flocks of fine diners trying out the creations at Sage, from Chicago-based chef Shawn McClain. The James Beard award-winner already has three restaurants in Chicago to his name, so we are expecting nothing short of delicious perfection when he brings his talents to Vegas.
Bar Masa at Aria Resort & Casino: OPENING TOMORROW
Also making an Aria appearance at CityCenter will be Bar Masa, from the world-renowned, Michelin-starred Masayoshi Takayama. With posts of Masa's dotting both the East and West Coasts, this Vegas venue will offer a more casual environment, and a quite larger one at that, with menu prices ringing up for much less than what New Yorkers and Los Angelenos are used to forking out. Recently Takayama told the LA Times, "It's a new, gigantic building where I get to create my idea, my style. It's more than the food. Very different from Ginza Sushi-ko style."
Twist at the Mandarin Oriental: OPENED IN EARLY DECEMBER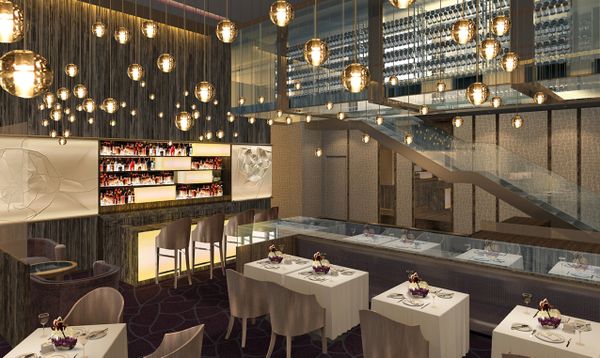 We reported several times on the coming of Twist, and now it is finally here. Located at the Mandarin Oriental, which touts itself as the only freestanding, non-gaming luxury property on the strip, the Parisian genius Pierre Gagnaire will direct the kitchen show at Twist. With Michelin-star restaurants operating in Paris, Tokyo, Hong Kong, London, and South Korea, the celebri-chef knows a thing or two about pleasing the palettes of fine dining connoisseurs.
Your mission for 2010, should you choose to accept it: give these fine dining restaurants a try and report back on your findings.
Subscribe to discover the best kept secrets in your city