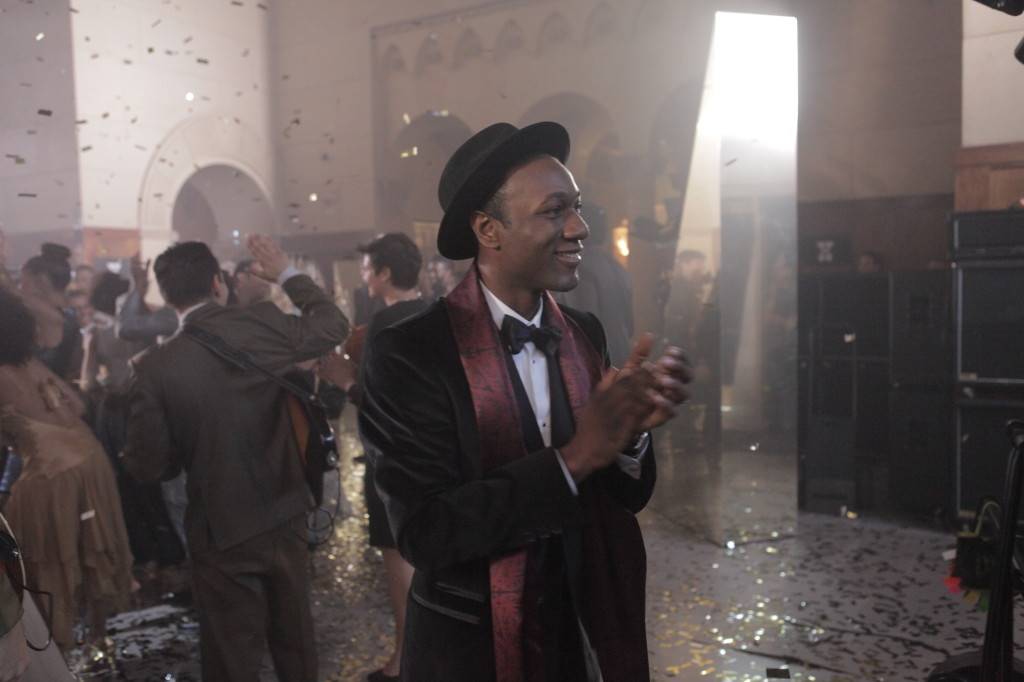 Here are the haute secrets of recording artist Aloe Blacc, who we have officially dubbed "The Man" for the success of hits like "Wake Me Up", "Hey Brother", "I Need a Dollar" and, naturally, "The Man." In addition to churning out massive hits, the musician has recently partnered with the Lincoln Motor Company and Interscope Records to create an interactive music video for his new song "Love is the Answer." The video – produced by Legs and directed by Radical Friend – was teased during one of four Lincoln ad spots that aired during this year's Grammy Awards telecast and is available on the Lincoln YouTube channel. Here is this man-of-the-moment's insiders guide to the City of Angels.  
Like Haute Living Los Angeles? Join our Facebook page or follow us on Twitter @HauteLivingMag.
Where were you born ?
Santa Ana, Calif.
Occupation:
Singer/Songwriter
Favorite Restaurant:
Bouchon Bistro Beverly Hills
Best dessert:
Four Leaf Coffee & Tea in Little Tokyo
Best place for a romantic date:
Dinner at Beso and a short stroll to a show at Pantages Theatre
Best Sunday brunch:
Soho House West Hollywood
Best place for a power business meeting:
Ca'Brea in Miracle Mile
If you have out of town guests, which hotel would you recommend?
Ace Hotel Downtown
Favorite shopping venue/boutique:
3rd Street Promenade in Santa Monica
Favorite Charity Event:
Chrysalis Butterfly Ball
Favorite Cultural Event:
Dia de los Muertos at Self Help Graphics
Favorite Cultural Institution:
5th Street Dick's in Leimert Park
Best Pizza:
Masa of Echo Park
Best Lunch:
Home Restaurant in Los Feliz
Best Gym/Athletic Facility:
On stage at the Echo
Best Limousine/Driving Service:
Vogue Limo (Driver: Javier Martinez!)
Best Museum/Exhibit:
The Getty Center
Favorite historic/legendary place to see or explore:
Olvera Street Downtown
All-around favorite locale in Los Angeles, whether a neighborhood, restaurant, venue, or other
Hollywood strip: history, night clubs, restaurant, and culture
Best aspect of Los Angeles
The weather is always nice
MORE HAUTE SECRETS

Fatal error: Call to undefined function related_posts() in /home/hautel5/public_html/wp-content/themes/haute-living-2014/single-haute-secrets.php on line 83