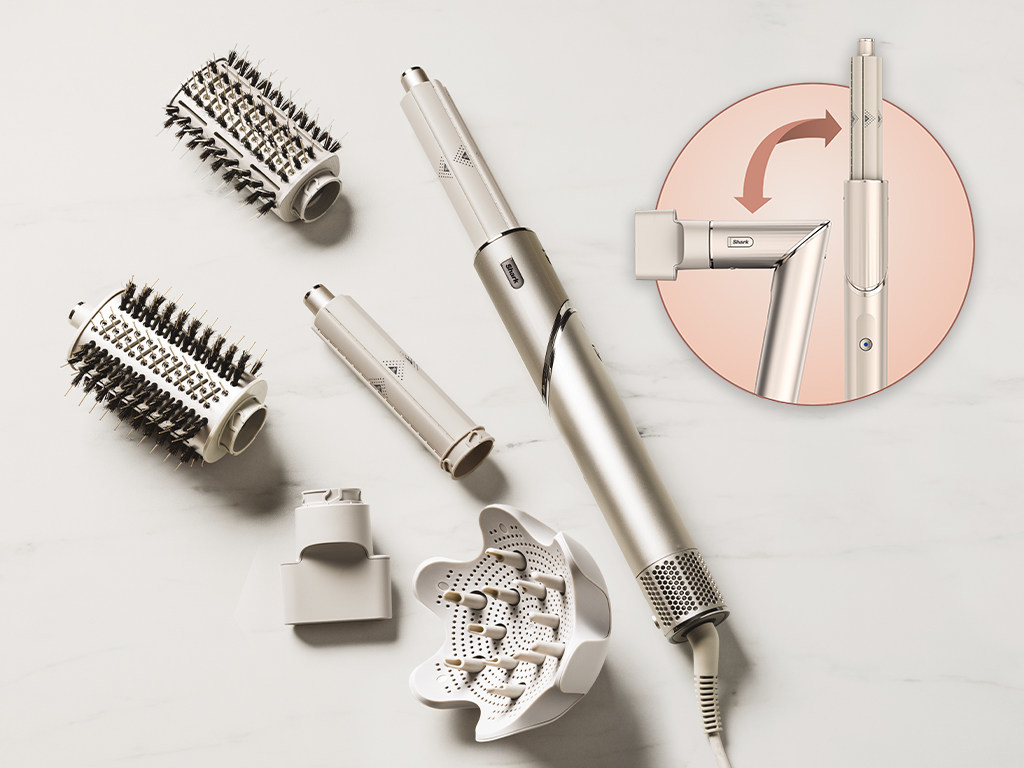 Photo Credit: PRNewsfoto/Shark
Because every hair type deserves to be celebrated and cared for correctly, Shark Beauty is expanding its presence in the hair care space with its latest venture, Shark FlexStyle Air Styling & Drying System, a powerful, fast, versatile drying and multi-styling tool that caters to all hair types. An estimated 65% of the U.S. population has curly, coily, or wavy hair, but the hair stylers currently available don't offer what this majority needs. Shark Beauty is attempting to break this statistic with Shark FlexStyle. Tested rigorously with diverse stylists, consumers, and influencers, these products were created by and for all hair types and skill sets.
Shark Beauty is on a mission to champion and celebrate hair diversity, shown through their first global brand campaign, For All Hairkind™. The campaign spotlights all hair types and the unique stories they tell, with the goal of helping women embrace their natural hair – regardless of length, color, thickness or texture – and explore its possibilities without compromising on hair health. "Our hair stories are as personal and distinctive as our hair itself," says Bill Davaris, Chief Marketing Officer at SharkNinja. " For All Hairkind™ celebrates all hair types and is a true testament to the power of Shark's innovative technology in promoting inclusion."
View this post on Instagram
With Shark FlexStyle, beauty lovers can easily rotate back and forth from a powerful hair dryer to a multi-styling tool with just a twist. Thanks to the product's blend of power and performance, users can dry wet hair and curl, volumize, or smooth hair simultaneously for a quick daily routine without any heat damage, whether you're prepping for date night or going out with your besties.
The compact and lightweight kit is made up of several different products to enhance hair. Products include auto-wrap curlers, a styling concentrator, an oval brush, a paddle brush, and a curl-defining diffuser. 
Shark FlexStyle is available for purchase on www.SharkBeauty.com for $269.99. Exclusively on SharkBeauty.com, consumers can choose three stylers and build their own system for $249.99. The product is also available at select retailers, including Amazon, Bed Bath & Beyond, Best Buy, Kohl's and Macy's.