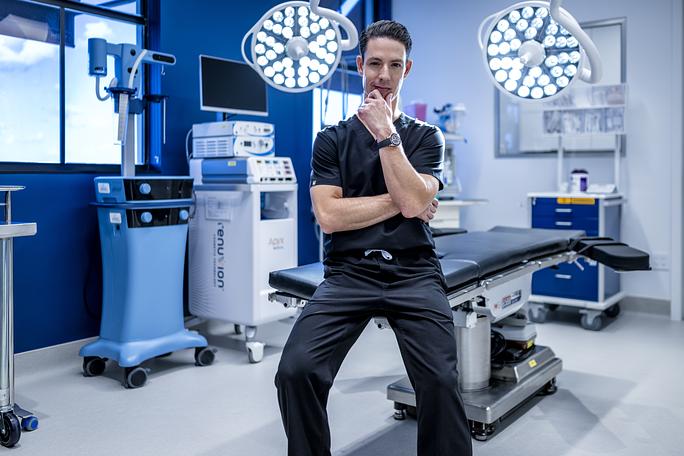 Photo Credit: Nick Garcia
When we began building the practice four years ago, our vision was to create an unforgettable patient experience from start to finish. We turned to high-end hotels and world leaders in the hospitality industry for inspiration, which guided our decisions on everything from construction and interior design to hiring and the smallest details associated with every patient interaction. The result: a truly curated approach to plastic surgery that's unlike any other in South Florida.
We take plastic surgery to the next level by offering a bespoke boutique experience that begins before our patients even step foot in the office. Understanding the desire for discretion, the practice has its own private entrance, and appointments are staggered in a way that makes patients feel they have the office to themselves. We also respect our patients' time, so upon arrival they are taken immediately to their consultation or treatment room, which is ready beforehand. These small steps add up to create an unparalleled treatment experience that attracts celebrities, professional athletes, CEOs, world leaders and an elite international clientele.
Unsatisfied with merely meeting patient expectations, we strive to exceed them. Our concierge approach to plastic surgery was designed to anticipate our patients' needs and desires, and that is where our staff comes in. Each of our team members was hand selected for their exemplary experience and proven dedication to customer service as well as the shared core values of integrity, trust, efficiency and communication. We also employ full-time private nurses and anesthesiologists to ensure that every patient's comfort and needs can be addressed in an instant.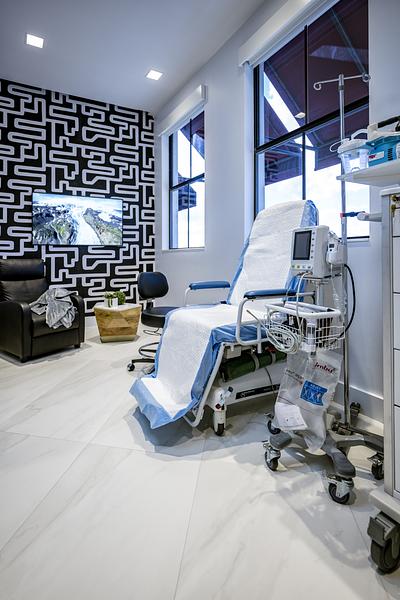 Photo Credit: Nick Garcia
We built our practice from the ground up, and the physical environment was intentionally created to amplify the patient experience and provide a setting that feels more like a five-star hotel than a medical practice. Every aspect of construction and design was carefully considered and executed with patients in mind. This includes our fully accredited, state-of-the-art in-office operating room, which adds an additional layer of convenience and privacy for patients.
The Miami area's close proximity to the Caribbean and Latin America makes it one of the most desirable destinations for plastic surgery "tourism." Many of our clients come to us from these areas, as well as from across the United States. With our Fly-In Program for out-of-town patients, our staff takes care of all the details, including first-class travel arrangements and a luxurious recovery experience thanks to a partnership with Miami's THesis Hotel, which is just minutes away from the office. Recovery stays include a private nurse for around-the-clock post-surgical care and other amenities that patients would never think of when recovering at home.
Discerning patients want a five-star plastic surgery experience — one that includes world-class service, luxurious surroundings and, most of all, discretion. This is exactly what we provide for every patient throughout their treatment journey — along with expectation-exceeding results that make them smile every time they look in the mirror.
About Dr. Jose Rodríguez-Feliz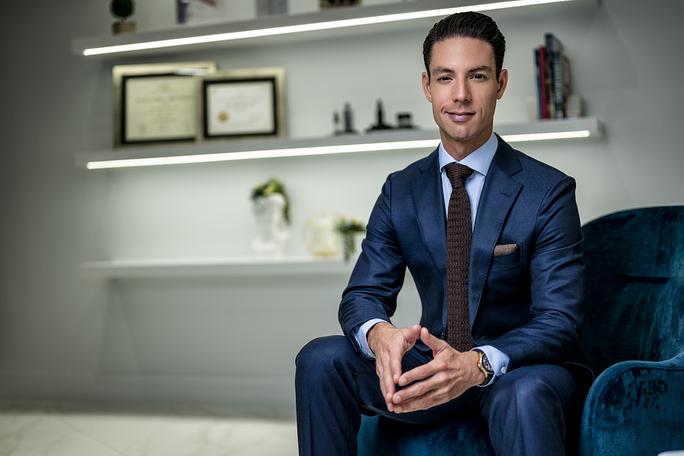 Photo Credit: Nick Garcia
With hands-on training from world-renowned plastic surgeons and 15 years of experience performing more than 5,000 procedures, Dr. Rodríguez-Feliz's artistic eye, meticulous surgical approach and natural-looking results appeal to women and men alike.
His specialties include the deep-plane facelift, an advanced technique that restores youthful facial contours while avoiding an overly pulled or unnaturally tight post-surgical appearance. He also has unsurpassed experience and expertise performing blepharoplasty (eyelid surgery), and he is trained in the most advanced techniques that yield optimal improvement for sagging eyelids, undereye bags and dark circles. Dr. Rodríguez-Feliz also specializes in hair restoration for women and men. His unparalleled attention to detail delivers natural-looking results and allows patients to enjoy the fuller, thicker hair of their youth once again.
Regularly featured in the U.S. and Latin American press, Dr. Rodríguez-Feliz has authored several articles that have been published in prestigious scientific journals, as well as a chapter in one of the most relied-upon oculoplastic surgery textbooks used today. He continually strives to innovate and share his knowledge with fellow plastic surgeons around the world — as well as his patients.
For more information, visit Dr. Jose Rodríguez-Feliz's social media: