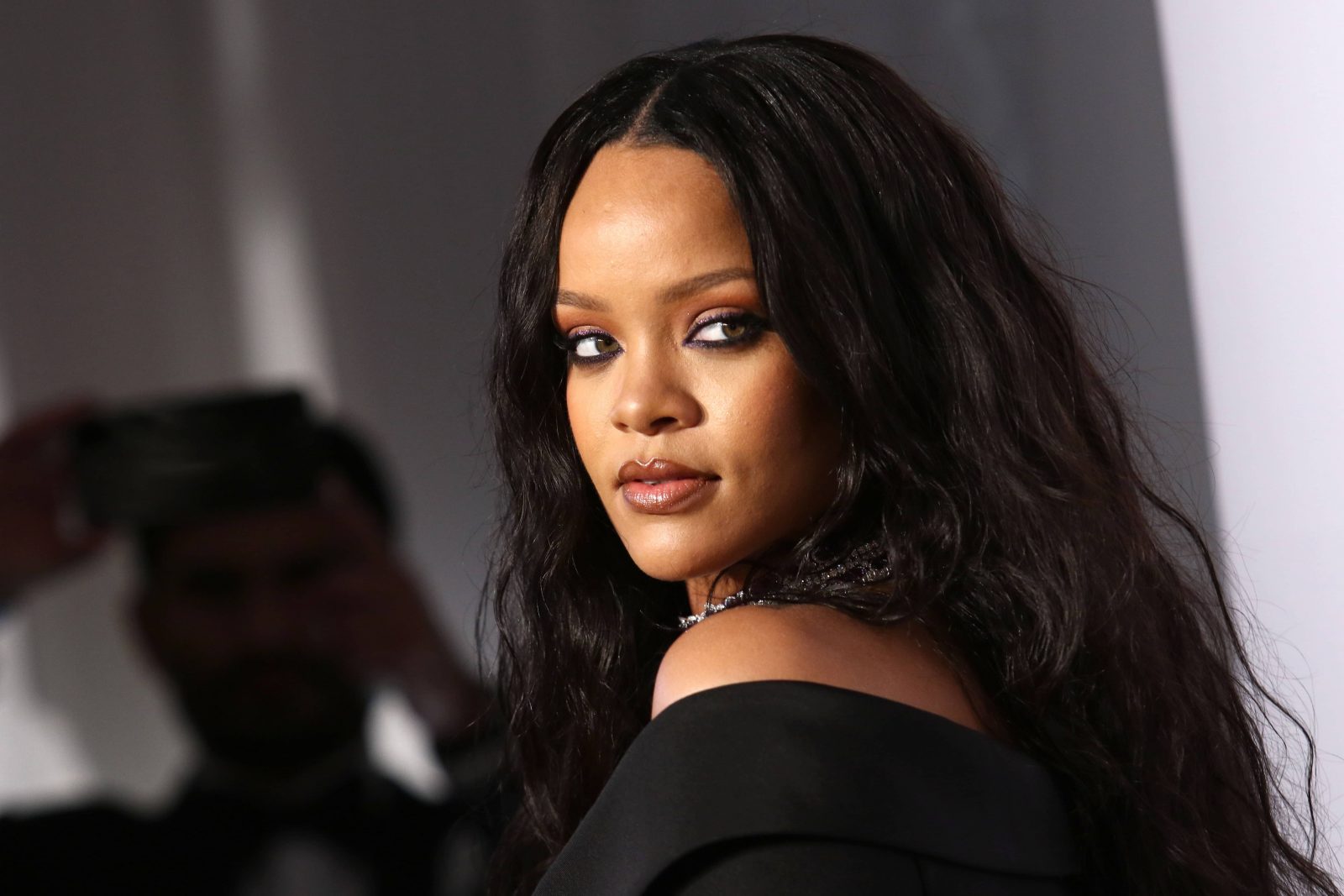 Photo Credit: Shutterstock
It was recently announced that Rihanna was going to create her own fashion label called 'Fenty' under the LVMH umbrella. There were several unique properties about this partnership; firstly, this would be the first time a woman (and a woman of color) would be at the helm of a fashion label under LVMH. Secondly, it'd also be the first time that LVMH would be creating a brand new fashion line since the mid-'80s with Christian Lacroix. Thirdly, the Fenty brand would be releasing product shortly after the official announcement, rather than making eager fashion and Rihanna fans wait with bated breath for its 'first drop,' so to speak.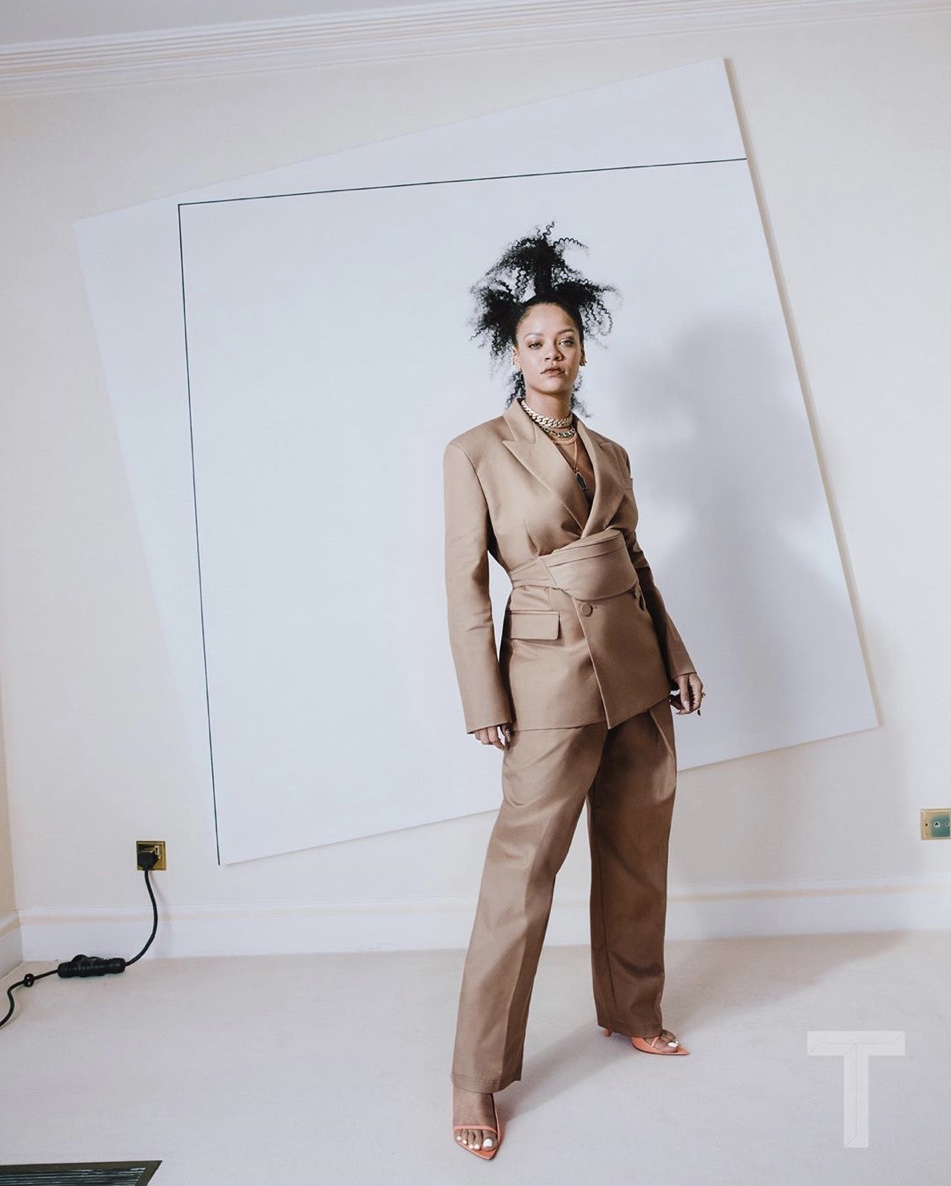 Photo Credit: Instagram.com/badgalriri
With that, the CEO and artistic director has released the full look book for her first Fenty collection. Though enthusiasts didn't know that they've had some first looks at the collection over the past few months, as Rihanna has been wearing some key pieces out and about, the looks are so quintessentially Robin Rihanna Fenty, with CEO-meets-street-style type ensembles, such as a white, slightly oversized power suit with a coordinating belt bag, a pale pink structured trouser with a pleat detail together with a matching long-form button-down blouse and an oversized dark denim jacket dress.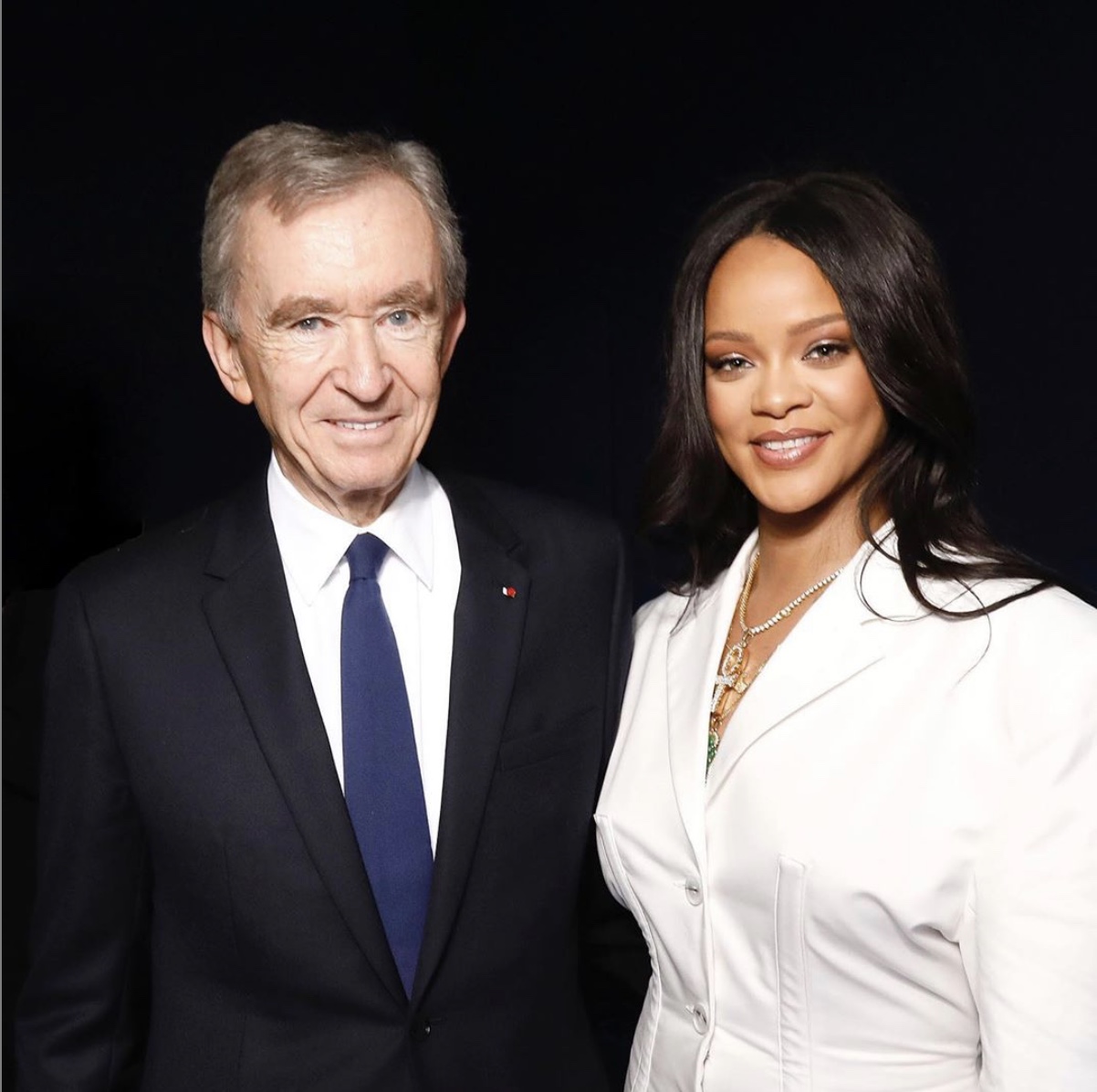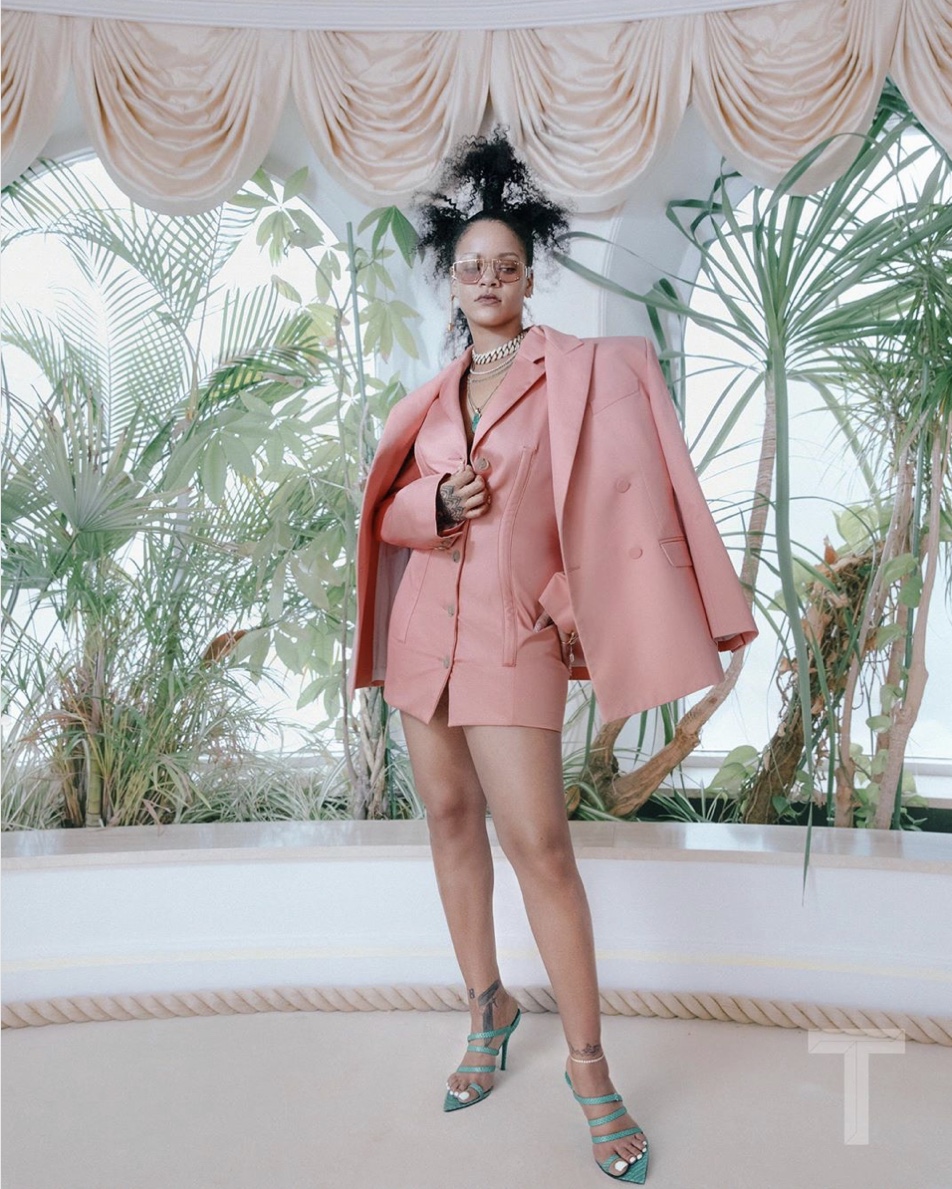 Photo Credit: Instagram.com/badgalriri
In addition to ready-to-wear, the collection will also include accessories like sunglasses (starting at $420) and sandals (starting at $600). Look for it online beginning on May 29th. Click here to see the look book.