Collectors and creatives were invited to kickoff this year's Frieze New York Art Week with a preview of global art club The Cultivist's experiential art exhibition, BAZAAR, in partnership with luxury retailer MatchesFashion.com. The evening featured eight emerging artists with attendees including Waris Ahluwalia, Alexandre, Prosper and Martine Assouline, and Charles Rockefeller.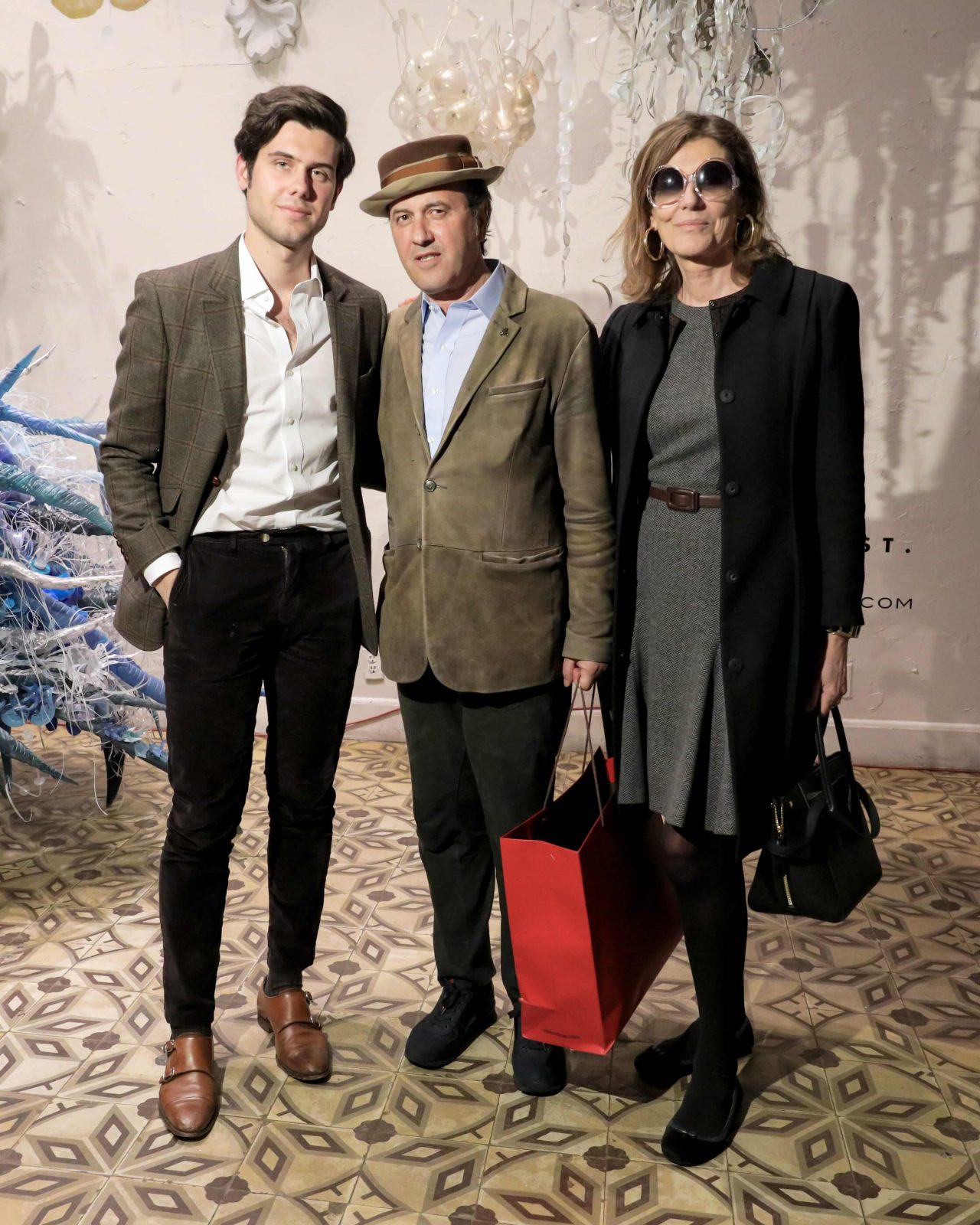 The Cultivist BAZAAR transported members and guests to a bustling souk, a marketplace typical of West Asia and North Africa. Upon entry to the souk art market, each attendee was handed a raffia shopping basket which included Cultivist Cash, the currency for evening, good for purchasing any of the featured art works.
The screen printing t-shirt project by artists Rirkrit Tiravajina and Tomas Vu attracted a large crowd as guests waiting in line had their champagne glasses refilled, while there was a flood of Cultivist Cash and Venmo information being exchanged at artist Robin Frohardt's produce stand where patrons could purchase onions, bananas, and sushi made entirely out of plastic bags.
"The underlying spine of the exhibition is exchange and cultural globalism. Whether they are souks, mercados, or brocantes, these markets are places where locals and tourist alike galvanize in mass participation. The artists' vastly different approaches to their practice were actualized within one project in a way that would could never work inside a more traditional exhibition context. I just loved this idea of the bazaar serving as an umbrella for both artists and guests to play off of each other and create a dynamic experience." Joey Lico, The Cultivist Global Curator.
For Frieze Week, in addition to BAZAAR, The Cultivist will be presenting programs for its members, including private tours of Frieze and a before-hours tour of the Miró exhibition at the MoMA.
All images courtesy of BFA.com