Leading lifestyle product retailer CYBEX—internationally recognized for creating the most luxurious and safe strollers, car seats and baby carriers—has partnered with one of the world's most well-known supermodels, Karolina Kurkova, to create a gorgeous line of products. Though Kurkova has posed for and walked the runways for a countless number of the world's biggest fashion brands, her most significant and coveted role arose a few years ago when she became a mother, now to two young boys. The CYBEX by Karolina Kurkova collection launched at a cocktail party and live Q&A with CYBEX Founder Martin Pos at 10 Corso Como in New York City's Seaport District, followed by a VIP dinner to also celebrate Karolina's birthday and her 20 years in the fashion industry.
"The synergy of CYBEX's mission to create a fashion-forward lifestyle for parents, our noteworthy collaborations and advancements in innovative technologies mixed with Karolina's energy and passion for both of her jobs is what makes her the perfect collaborator for this new product launch," said Pos.
Perfect for parents who are both fashion-conscious and concerned with child safety, the CYBEX by Karolina Kurkova collection includes the PRIAM—a stroller that transforms into a 3-in-1 travel system; the MIOS—a smaller-sized stroller also featuring a 3-in-1 travel system; the CLOUD Z—a reclining infant car seat; the YEMA—a baby carrier; and matching accessories.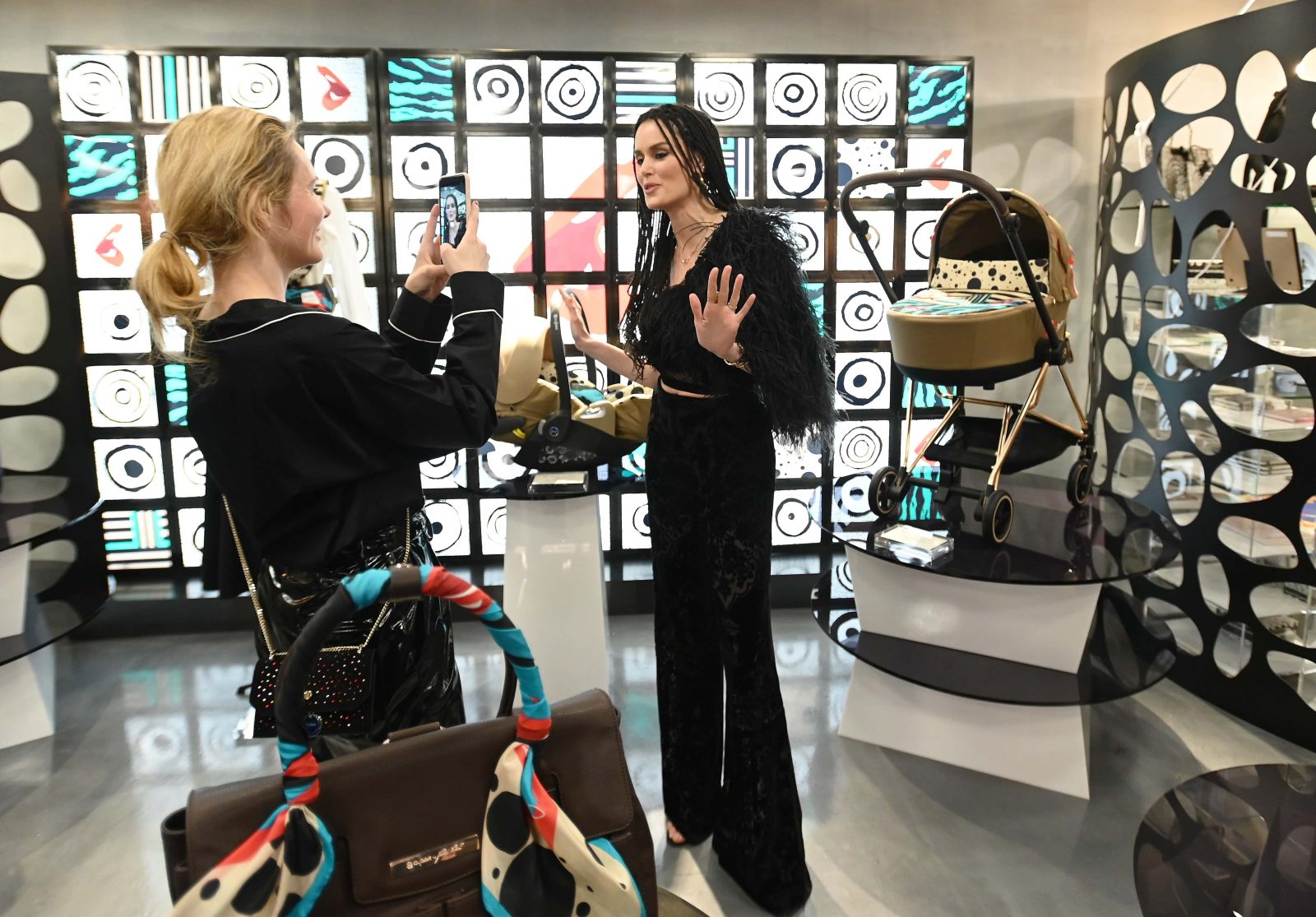 "When it comes to a stroller, you need something simple, but with personality; something safe, but stylish," began Kurkova. "That's why I love CYBEX." Each piece has a focus on the idea of love, boasting a small but eye-catching emblem of red lips against bold pops of color and whimsical polka dots. "For me, it's all about acceptance, understanding and love. We can't live without love. I can't live without love for my kids, my husband, my family," she continued.
In additional the fashionable and functional elements of the products, each is also made with REPREVE®-certified recycled fibers. The yarns use up to 31 recycled plastic PET bottles, which was important to Kurkova, as she tries to incorporate sustainability into her everyday life. For more information or to purchase the products, visit the brand's website by clicking here or visit select retailers, including Genius Jones in Miami, Babesta in New York and Couture Kids or Kidsland in Los Angeles.
All images courtesy of Mike Coppola/Getty Images for CYBEX. For more on luxury children's and parents' goods, check out Tot Living by Haute Living by clicking here.