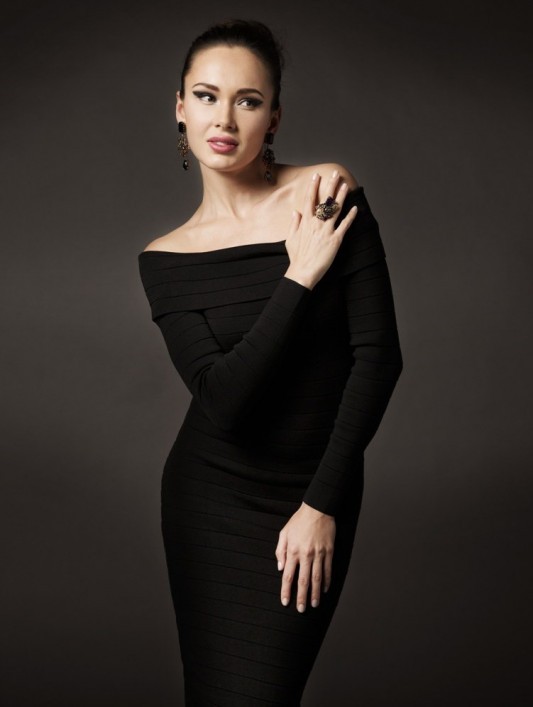 Photo Credit: DECCA/Simon Fowler
Hot on the heels of dueting with Andrea Bocelli, opera's 'It' girl Aida Garifullina made her debut at The Met in January. The Russian operatic soprano—who won the 2013 Operalia competition and has featured in a number of productions staged at the Mariinsky Theatre, St. Petersburg and the Wiener Staatsoper—discusses making said debut, working with Bocelli and her greatest achievements thus far… because the world is expecting a lot from this beautiful songbird, and the future (as well as the world) is her oyster. 
Photo Credit: Decca/Simon Fowler
Tell us about your proudest achievements in the world of opera.
First off, I am so lucky that I have been able to make my living as a opera star. Every achievement I made has led me to this point in my life and I am proud of all them, from when I was first recognized as the winner of the Placido Domingo "Operalia" competition in 2013, to now, about to make my debut at the Met.
After I won the competition in 2013, it led to an invitation from the Vienna Opera. That Led to me being signed by the British record label Decca classic, which is one if Universal Music labels.
In 2017 I received a statuette from Echo Classic Deutsche Gramophone for my first solo Album named "AIDA" in the nomination … Best album of the year
And in the same year, together with V.Gergiev, I was nominated for "GRAMMY" for recording Rimsky-Korsakov's opera "The Golden Cockerel", where I performed the leading role of the Queen of Shemakha.
In 2018 i was honored to perform on the main stage of Moscow on the Red Square in support of FIFA 2018 and the next day i sang besides Robbie Williams on the opening ceremony of the World Cup.
Yes, there was a lot of things, and these are the highlights, you can't list them all!
What was the reaction of the audience to the video of Andrea Bocelli?
This song is written by a modern author and is called "Ave Maria." I think this video will be liked by Youtube users, because there is such a synthesis of dance and song, grace and feelings I have known Andrea for many years and spoke with him several times. I was so excited when he asked me to sing with him on "Ave Maria." This is a song that the whole world knows, this is a classic. And then, when he decided to make a video, it made it a lot more special, and everyone seemed to like it.
Why do you feel the audience attracts you?
This question is difficult to answer, but I want the opera to be understandable not only to true connoisseurs of opera music, but also to young people who have been brought up with completely different values, and this is connected with the social media, with its all-consuming addiction.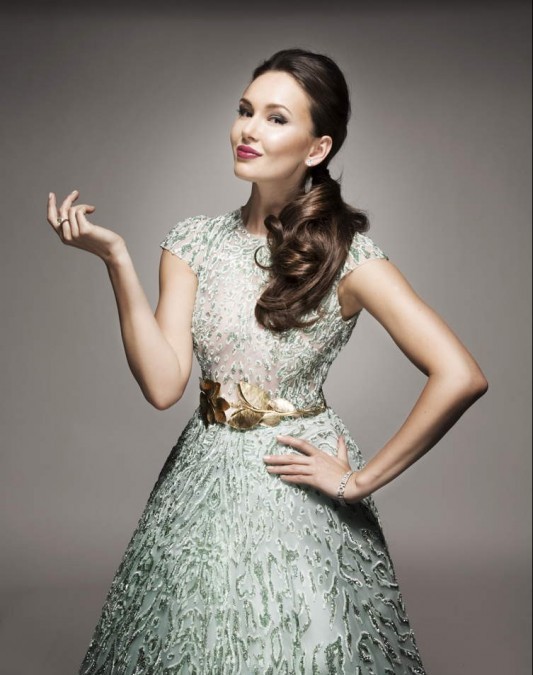 Photo Credit: Decca/Simon Fowler
How do you feel while waiting for your debut at Met?
I'm excited to perform at the Met. This is one of the greatest opera houses where stars are born. But I'm in anticipation of creative work with my colleagues, with the conductor and stage director …
In addition to the debut, what are you waiting for the most in 2019?
Debut is a great achievement for me in 2019. My arrival in America as an opera singer is truly what 2019 is. Maybe even make an album. I just performed at "Good Morning America," my first television show in America. I had so much fun.
Do you think you risk more in fashion?
I treat fashion more as a hobby. I like to choose outfits for my performances. And recently, many designers offer me to go to evening dresses from their new collections.
Subscribe to discover the best kept secrets in your city