Photo Credit: Courtesy of MR CHOW
After nearly 50 years, the iconic MR CHOW restaurant continues to base its philosophy around art and theatre, entertaining guests from the moment they walk in the door. In order to create the artistic culture MR CHOW is most recognized for, each and every member of the team has a single focus and role that they play.
The first MR CHOW opened in London on Valentine's Day 1968 with top chefs serving authentic Beijing cuisine featuring creative original recipes such as Chicken Satay and Ma Mignon. MR CHOW has since expanded to the USA opening the Beverly Hills location in 1974 followed by New York where the first location opened in 1979 on 57th Street and the second location in New York TriBeCa in 2006. The fifth location opened in the summer of 2009 at the W South Beach and a second California location in 2012 at the Malibu Country Mart. The seventh location opened in 2016 at the Caesars Palace in Las Vegas. 
From the acclaimed pasta chefs that perform the 'Noodle Show' each evening and the Maitre'd who's been there over 28 years, to the skilled duck expert who trained for years to master the crown jewel of Chinese cuisine, take a look at a few of MR CHOW's most inspiring team members as they celebrate this momentous occasion.
Artist and Visionary, M Chow
Photo Credit: Courtesy of MR CHOW
As a young child, Michael Chow developed an undeniable passion for art and film, and imagined creating a space where he could introduce his Chinese culture in a theatrical and artist way. After a few years, Michael opened his first MR CHOW location in London – a place where global artists congregated, and creativity flourished. Ever since then, he believes that every night is a performance, a show that leaves guests wanting more. Michael believes in theatre's number one rule – never bore the audience, and therefore ensures each and every detail throughout the experience is perfect.
Pasta Duo, Chefs Lau and Tsui of the Miami location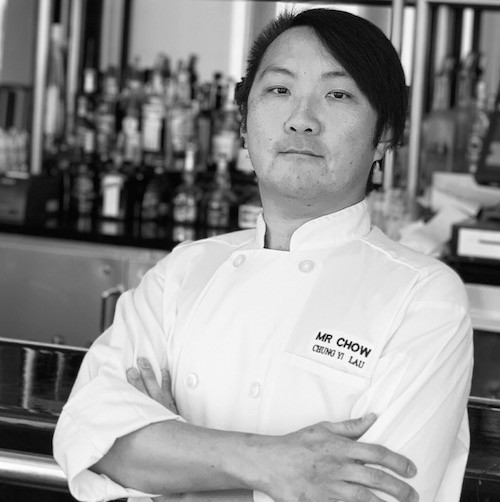 Photo Credit: Courtesy of MR CHOW
After several years of intense training in the art of Beijing noodles, Chef Lau and Chef Tsui have made it their mission to never allow a dinner service to go by without delivering an awe-inspiring performance during their famed "Noodle Show'. The entire restaurant quiets down with all eyes on the pasta chefs as they begin hand-pulling noodles from a small pile of dough in matter of seconds. After a few moments, the dining crowd cheers as the chefs proudly showcase the hundreds of meter-long, hand-crafted noodles.  
Photo Credit: Courtesy of MR CHOW
Master Chef Hing Fung Chan of the Miami location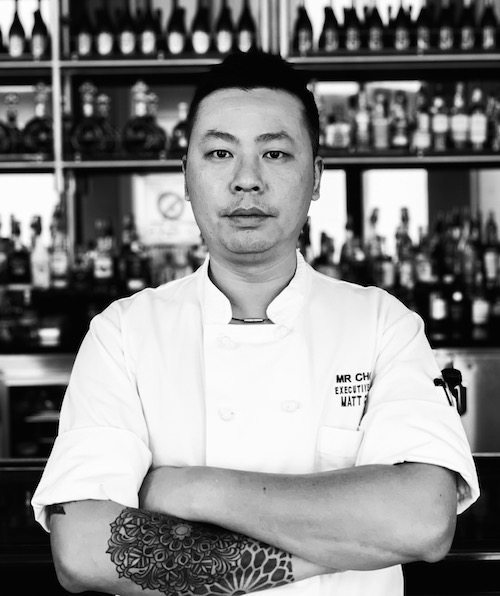 Photo Credit: Courtesy of MR CHOW
Every MR CHOW location is equipped with a team of visionaries, from the front of the house staff to the men and women who make up the culinary team. Master Chef Hing Fung Chan is one of those visionaries. Originally from Hong Kong, China, Chef Chan began his culinary career in 1992 working at restaurants around his hometown. He went on to master all three departments that characterize Beijing cuisine: stir-frying, expediting, and noodles. This rare and special accomplishment garnered him recognition from some of the area's most notable fine dining establishments. Chef Chan's track record includes stints at Fusion Restaurant, Star of Shandong, Tso Choi Restaurant, and Avenue Joffre, holding executive chef positions at the latter restaurants. Impressed with his culinary prowess across Asia, MR CHOW brought Chef Chan aboard in 2009 to lead the kitchen to success. For the past nine years, he has done precisely that. Chef Chan's contribution to the brand has been twofold. He has created and evolved new kitchen recipes, enacted systems and structures that ensure the highest quality standard is maintained through the restaurant, and continues to be a mentor to new chefs who relocate from Hong Kong and Shanghai.
Maitre' D, Chris Denton of the Beverly Hills location
Photo Credit: Courtesy of MR CHOW
Serving as the Maitre'D for the past 28 years, Chris Denton has developed a true appetite for seamlessly leading a crowd. From the moment he greets guests with a glass of champagne to the moment he guides them through the endless collection of Andy Warhol originals, Chris has guests widely amused. Navigating guests through the menu-less evening, Chris is able to quickly determine the best dishes to pair any occasion, delivering a lavish, one-of-a-kind experience.  
Duck Master, Chef Ren of the Beverly Hills location
Photo Credit: Courtesy of MR CHOW
Among the most honored chef positions lies the carving of the Beijing Duck. Chef Ren has been the restaurant's acclaimed duck expert for eight years, perfecting the 700-year-old recipe while training the global culinary team on mastering the "crown jewel of Chinese cuisine" through its 24-hour technique. Each lunch and dinner service, Chef Ren calls diners' attention to watch him as he quickly and meticulously slices the flawlessly cooked duck horizontally, delivering the perfect combination of crispy skin and juicy meat with every piece. 
Maitre'D Dino Kastrati of the London location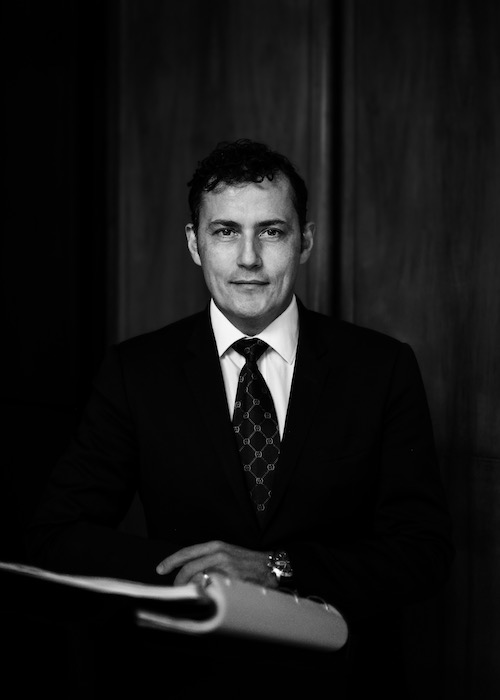 Photo Credit: Courtesy of MR CHOW
Kastrati's history with MR CHOW London began over 21 years ago (since the beginning of 1997). He started as a Server and after a short number of months, he was promoted to Captain. Since 2000 till today, he plays a key role as Maitre'd of one of the very first MR CHOW locations, which opened its doors on Valentine's Day 1968 – serving authentic Beijing cuisine with elegant European style service, the new concept of fine dining restaurant of its time.
Executive Chef Tim Leaf of the London Location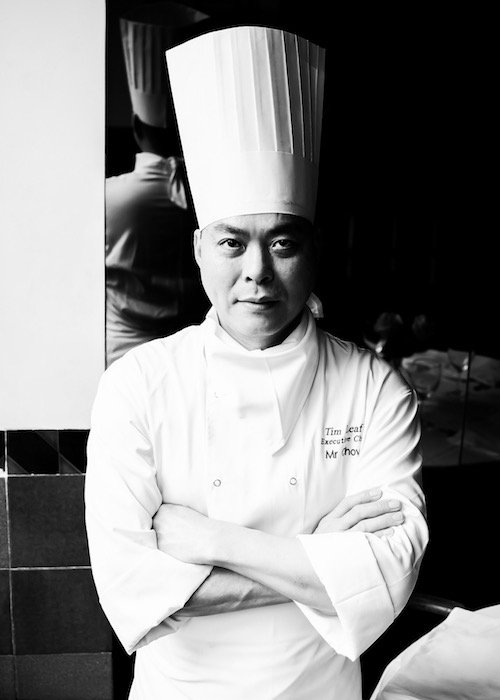 Photo Credit: Courtesy of MR CHOW
Chef Tim Leaf has been preparing authentic Beijing style dishes at MR CHOW London for over 20 years since 1998. He started his culinary career with MR CHOW as a sous chef and then went on to become Executive Chef in late 2013.
Photo Credit: Courtesy of MR CHOW
Subscribe to discover the best kept secrets in your city