October's second weekend in Las Vegas will feature a smorgasbord of gourmet events from MGM Resorts International. 
Along with highlighting its own Michelin-starred chefs in a series of intimate events at Mandalay Bay and Delano Las Vegas on October 12-14, MGM is teaming up with the USA TODAY NETWORK for the Martha Stewart Wine & Food Experience at the Las Vegas Festival Grounds on October 13.
Photo Credit: Courtesy MGM Resorts International
The Epicurean Experience kicks off Friday night with a star-studded dinner prepared by acclaimed chefs Alain Ducasse, Charlie Palmer, Michael Mina, Shawn McClain, Hubert Keller, Susan Feniger and Akira Back. The event will include wine pairings curated by Mandalay Bay Director of Wine Harley Carbery. (Dine Under the Michelin Stars: A Seven-Couse Master Chef Event, 6:30 p.m., Friday, Skyfall and Rivea at Delano, $195 per person).
"I think it's really unique when you get this much talent together," said Chef Charlie Palmer during a telephone interview. "I can guarantee you the food will be spectacular and the wines will be even better."
Photo Credit: Anthony Mair
Palmer considers the weekend a great opportunity for foodies and culinary enthusiasts to really get to know some extraordinary chefs.
"They're not huge events," explained the revered restauranteur and cookbook author, who is hosting a four-course lunch with wine pairings on Saturday afternoon along with Master Sommelier Robert Smith of Foley Family Wines. "It's going to be very personal." (Wine the Day Away presented by Chef Charlie Palmer, 11:30 a.m., Saturday, Aureole at Mandalay Bay, $95 per person).
Chef Mina is responsible for the meat portion of the seven-course Michelin dinner on Friday night. In a telephone interview, he revealed that his course will have a Mediterranean flair; he's whipping up a Yemenite Spiced Waygu dish inspired by his Egyptian heritage.
Photo Credit: Courtesy MGM Resorts International
A superstar chef himself, Mina is looking forward to cooking with such an amazing group of chefs.
"Charlie was my first mentor, the first chef I worked for so it's always fun to get to cook with him," explained Mina. "Hubert [Keller], when I first got to San Francisco, Hubert was the man out here and somebody I looked up to, and Chef Ducasse is the legend, so it's very exciting."
On Saturday morning, Mina switches into brunch mode for a Bloody Mary brunch with his wife, Diane Mina featuring his twist on brunch classics and her signature Diane's Bloody Mary line, made from heirloom tomatoes grown at their home in Marin County (A Family Affair: A Bloody Mary Brunch presented by Michael Mina, 10:30 a.m., Stripsteak at Mandalay Bay, $75).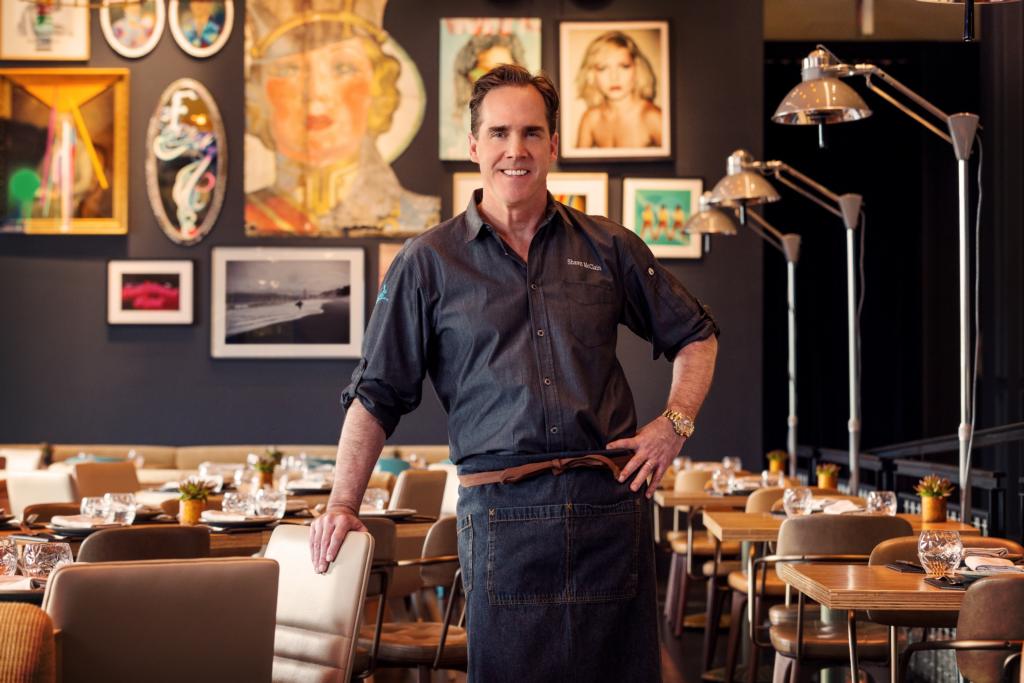 Photo Credit: By Anthony Mair
On Saturday and Sunday, Chef Shawn McClain pairs up with Chef James Trees for a two-day culinary event of shareable a la carte plates.  (Hey Chef! A Social Meal with Chef Shawn McClain and James Trees, 5-10:30 p.m., October 13 and 14, Libertine Social at Mandalay Bay, $14 and up).
"I think it's a guilty pleasure for a lot of chefs to do things like this," said McClain in a telephone interview. "It's always fun. It's never a tense environment. I look forward to sharing ideas and sharing some whisky at the end of the night."
Sunday brings an interactive brunch from Bravo's Top Chef Masters alum Hubert Keller. Guests will learn cooking secrets and create their own cocktail concoctions with a master mixologist to accompany a five-course brunch menu served in the main Fleur dining room. (Hubert Keller presents Secrets of a Chef: Brunch Edition, 10:30 a.m., October 14, Fleur, $65 per person).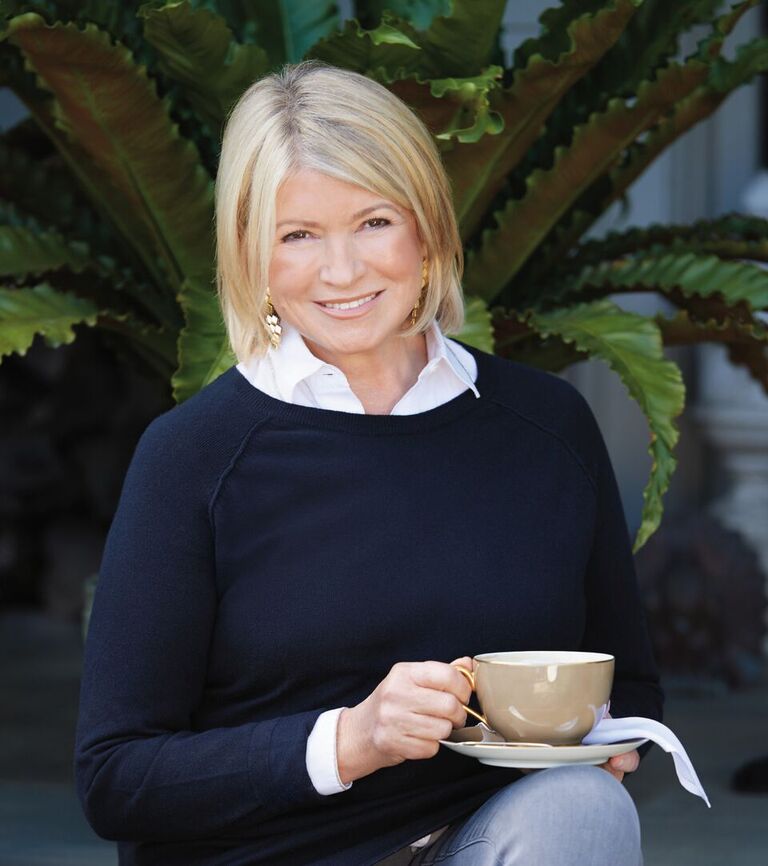 Photo Credit: Courtesy Photo
Many of the above-mentioned chefs will also make appearances at the festival grounds Saturday during the Martha Stewart Wine & Food Experience Las Vegas. The festival will feature tastings from top chefs like Mina, McClain, Ducasse, Roy Ellamar and Tom Colicchio, and restaurants both on and off the Las Vegas Strip. There will also be an exploration of American lifestyle brands, salsa making classes, dessert decorating and a master class taught by lifestyle guru Martha Stewart. (Martha Stewart Wine & Food Experience Las Vegas, 1-4 p.m., October 13, Las Vegas Festival Grounds, $85 and up).
Along with all the other foodie fun, the James Beard Foundation's Celebrity Chef Tour takes place on Saturday evening with a lineup of noteworthy chefs includes Larry Forgione, Mary Sue Milliken, Nancy Silverton and Jimmy Schmidt. (James Beard Foundation's Celebrity Chef Tour, 6 p.m., Saturday, Luxor Hotel & Casino, $140 and up).