Photo Credit: Courtesy of Secret Summer
This Sunday, August 12, Secret Summer NYC returns to for its fourth year featuring seasonal farm-to-bar cocktails, unique food vendors and musical performances at The Foundry. Taking place from 2PM – 8PM, the fourth annual immersive summer garden party produced by Tyler Hollinger, Andy Maturana and Allison Du Val will showcase and serve drinks from the world's most prominent spirits brands.
Photo Credit: Courtesy of Secret Summer
Stop by the Suntory Whisky Toki Highball greenhouse and the hanging herb wall where guests are encouraged to pick their favorite herbs to complete their cocktails. There will also be a Brugal 1888 rum tasting experience paired with dessert as well as an immersive Juniper Forset from Brockmans Gin where revelers can taste, smell and experience while getting lost in an atrium filled with foliage. A Blue Point Brewery toasted yacht will be on hand so guests can sip on Blue Point Beer cocktails from a boat located in the middle of the venue.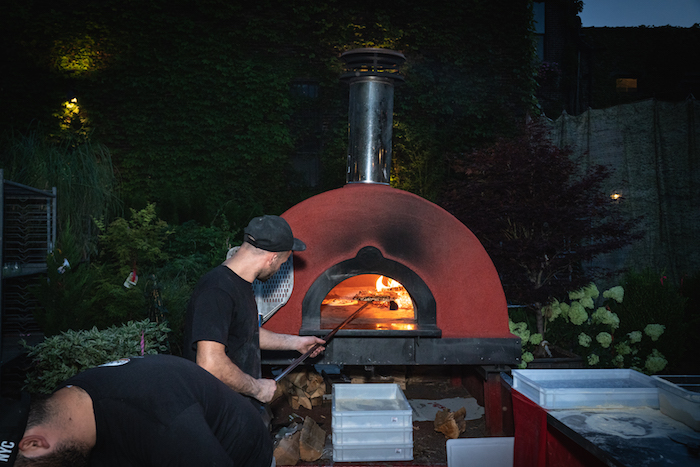 Photo Credit: Courtesy of Secret Summer
The Travel Channel's Man v. Food host Casey Webb will judge the best cocktail at this year's event. Performers include Sitar & Tabla, Hungry March Band, DJ Kieren Taylor, Kaoro Wantanabe Taiko Drums and Moon Hooch.
Secret Summer NYC is the nation's first and only "Farm-to-Bar" cocktail festival, which celebrates sustainable mixology, fresh eats, music, art, dance, fashion and more. Vibrant seasonal sippers are prepared with only raw, peak-season ingredients sourced from local farms and paired with the best quality spirit brands on the market.
Tickets are currently available for $150 and include access to all rooms and performances as well as all cocktails and beverages.
Location: 42-38 9th St, Long Island City, NY 11101
Subscribe to discover the best kept secrets in your city