National Tequila Day only comes around once a year, but don't worry, we know just the right restaurants where you can indulge in the special holiday. Here are five perfect places to enjoy National Tequila Day in South Florida:
Planta South Beach
Photo Credit: Planta South Beach
Celebrate National Tequila Day at one of Miami's only upscale plant-based restaurants. Planta South Beach is offering healthy, fruit and veggie-based tequila cocktails. Guests can quench their thirst with bottomless cold-pressed margaritas. They can choose between some of Planta's special house-made margaritas like Biscayne Breeze, Life's a Beach, Pineapple Express and Rooftop Margarita.
Ocean Grill at The Setai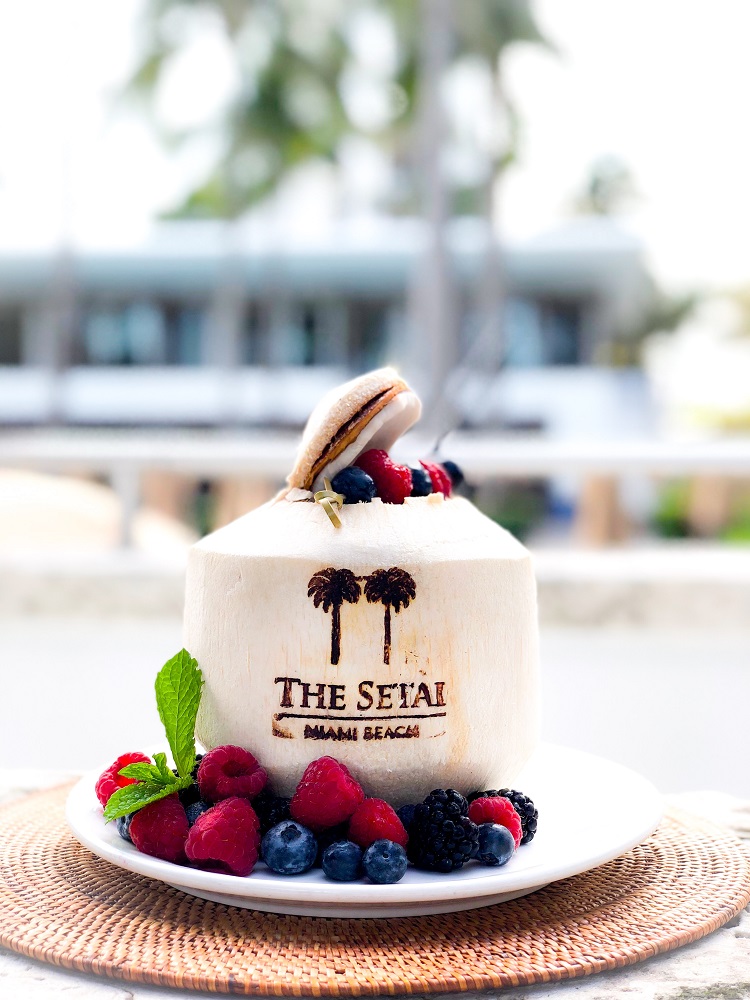 Photo Credit: The Setai
The Setai is offering the new "Coco Açai" for $16 in honor of this year's Tequila Day. This tropical cocktail-in-a-coconut—consisting of one lime and one lemon mixed with coconut water—should satisfy anyone's summer drink expectations. You can enjoy this limited time special at The Ocean Grill, The Setai's beachfront restaurant.
El Vez
Photo Credit: El Vez
El Vez, located in the W Fort Lauderdale, is the spot for half-off margaritas, beer and specialty margaritas. From 4 p.m. to 7 p.m., guests can indulge in El Vez's infamous margaritas on tap ready for your enjoyment. Their menu also includes delicious Mexican dishes featuring tacos, enchiladas and more. Now that's how you celebrate National Tequila Day!
Diez y Seis
If you're looking for an authentic Mexican meal this National Tequila Day, then Diez y Seis in Miami Beach is the place for you! From 6 p.m. – 8 p.m., treat yourself to Taco de Casamigos. Guests can also enjoy a live performance by a Mariachi band and a guest DJ.
Cantina la Veinte
Photo Credit: Cantina La Veinte
Celebrate the tequila holiday at one of Miami's hottest and most stunning Mexican restaurants! Cantina la Veinte is offering guests $10 tequila shots. Happy hour is from 5 p.m. – 7 p.m. where all wine, beer and margaritas are half off!
Bodega
Bodega Taqueria & Tequila, located in the heart of Miami Beach, is serving free tequila shots with the purchase of any cerveza in honor of National Tequila Day. The Mexican street food eatery is known for its authentic beverages and mouthwatering flavors that'll surely leave a lasting impression. A Mariachi band will also join in on the celebration.
Subscribe to discover the best kept secrets in your city