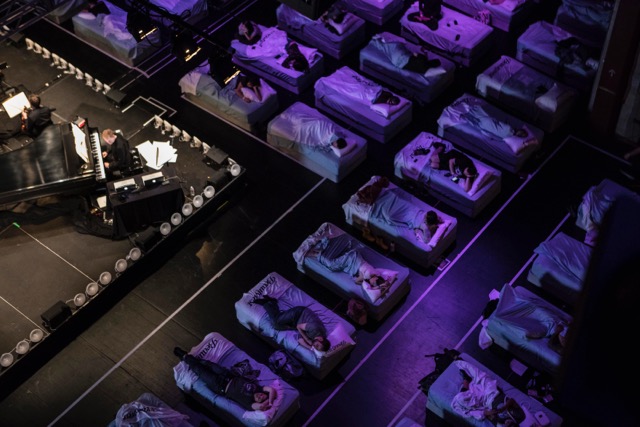 Max Richter is bringing something much needed to the city that never sleeps: his eight-hour masterpiece, SLEEP. After a successful North American debut at SXSW in March, Richter will perform SLEEP for the first time in New York City this weekend. Attendees will come together for an immersive, overnight performance where they'll fall asleep to the ultimate nighttime soundtrack.
To ensure a comfortable evening, Beautyrest mattresses will replace traditional concert seating so guests can fall into a peaceful slumber. Guests will then have the opportunity to explore the restorative powers at work while asleep. Universal Music Group and Brands, the brand activation unit of Universal Music Group, was responsible for bringing together top-tier brands, such as Beautyrest and Philips, to elevate this traditional concert experience.
 Following the event, the mattresses and bed accessories will be donated to communities in need.
Tickets are available for both May 4 and May 5 and can be purchased online here for $250. Doors will open at 9pm with the concert beginning at 10:30pm and ending at 7am.
Location: Spring, 50 Varick Street, New York, NY