2018 is shaping up to be quite a year for Iconic skincare brand Valmont. Earlier this year, Valmont announced they would be launching three new products come the spring: Perfecting Powder Cream, Moisturizing Eye-C Gel, and Eye Instant Stress Relieving Mask. The luxurious skincare brand has been helping both men and women master the visible signs of aging for over 30 years and now they are entering the territory of fragrance with the launch of Le Storie Veneziane.
This haute couture fragrance collection is inspired by Venice and the art of Murano glass. Comprised of five scents, each fragrance is named after a pigment used by Murano glassmakers and tells the stories of five neighborhoods in Venice. Le Storie Veneziane will serve as the fourth pillar of the Valmont Group.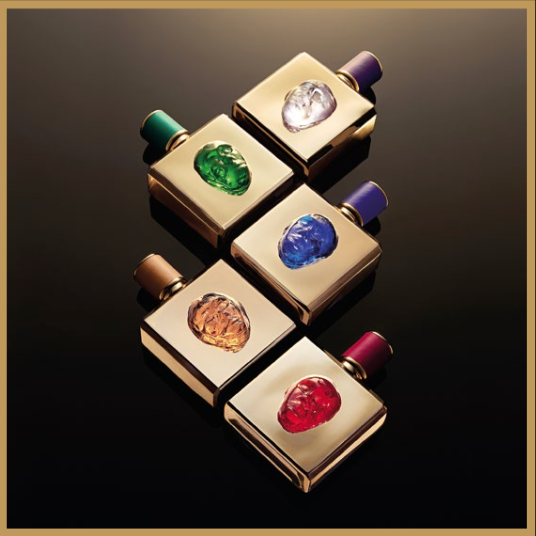 Born out of Valmont owner's Sophie and Didier Guillon's passion for Venice, Le Storie Veneziane expresses their interpretation of the modern, contemporary and captivating city. Each bottle is unique and features a handblown mask in Murano glass designed by Didier and fashioned by master glassmaker Leonardo Cimonlin. 
To celebrate the launch, Le Storie Veneziane will be available exclusively at Saks Fifth Avenue's flagship store in New York City from May 10 through August 2018. Available September 2018 at SPA Valmont at Hotel Plaza Athénée NYC and the Hotel Bel-Air Spa in Los Angeles. Retail price for full size (100ml) is available for $420 for 100ml while the travel size (8.5ml) is available for $210.