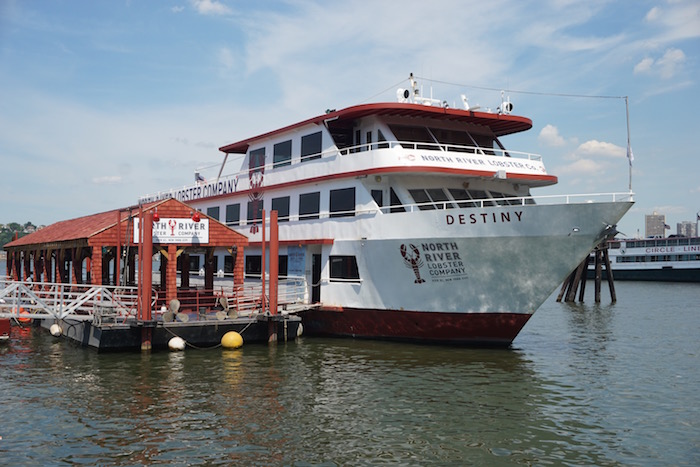 It's finally starting to feel like spring in New York City and what better way to celebrate than with outdoor dining? NYC's only floating lobster shack, North River Lobster Company, is officially open for the season at Pier 81. This season marks the iconic establishment's 5th anniversary as a sailing staple on the Hudson River.
Craig Kanarick is taking over as CEO and is debuting a completely revamped food and drink menus, including a fresh line up of signature and rotating lobster rolls. New highlights include the Lower East Side Lobster Roll with everything seasoning on a potato roll and the BLLT (Bacon, Lettuce, Lobster, Tomato) Roll with thick-cut bacon.
New cocktails include the "FROZÉ! FROZÉ! FROZÉ!,"  made with a secret frozen granita recipe of Cloud Chaser rosé and elderflower, which will of course be a summertime favorite; the "Get Shipfaced!" paddle topped with shots; and the ​"Queen Mary," a decadent twist on typical Bloody Mary with Belvedere vodka and shrimp garnish.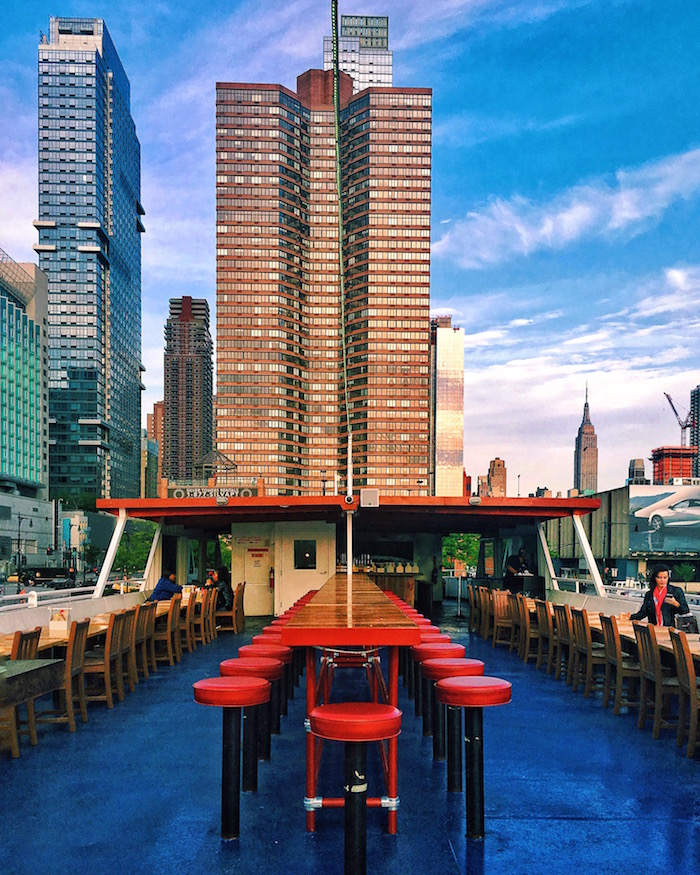 If you're planning on making a day out of your visit (and why wouldn't you?), all signature cocktails can be upgraded to a "​Colossal Claw Cup" or an even larger pitcher for sharing with friends.
In addition to the exciting menu changes, an updated sailing schedule (45-minute cruises) will feature more sail times throughout the week, including some closer to happy hour.
Location: North River Lobster Company W 41st St and 12th Avenue (Pier 81) New York, NY