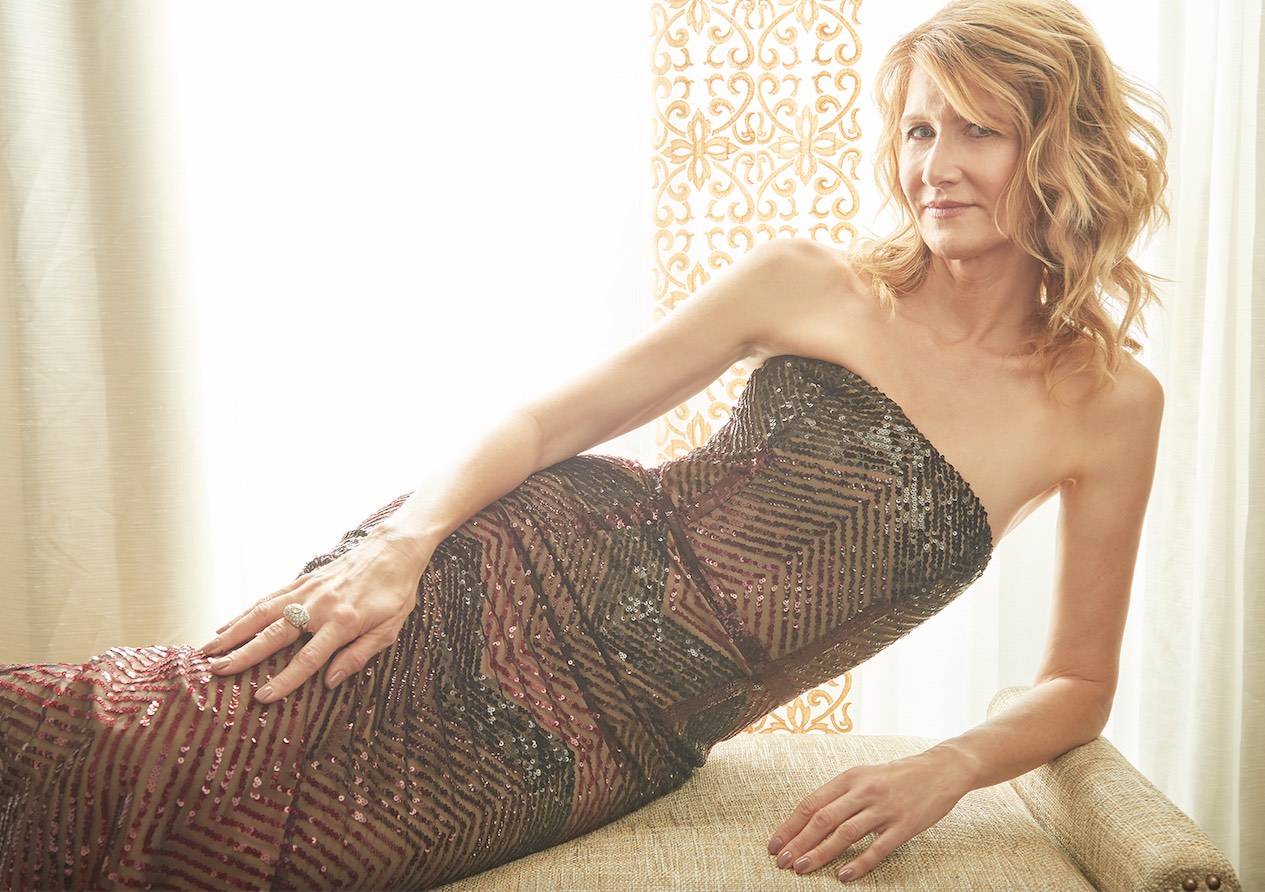 Laura Dern has been acting since 1973 and after 45 years in the entertainment industry, she's landed her first ever major beauty campaign.
Between her role in the iconic Steven Spielberg film Jurassic Park, Big Little Lies, her Golden Globe and Emmy awards, and her work as an activist for the Times Up movement, this monumental and much-deserved endorsement happened.
Kate Spade enlisted Dern as one of the three women in their In Full Bloom digital and social media campaign.

In Full Bloom is Kate Spade's most recent fragrance in three years. Their campaign aims to illustrate the meaning of being "in full bloom," from the perspective of three women from different ages including Sasheer Zamta, SNL, 31, and Tavi Gevinson, Rookie, 21.
"We focus on a psychographic instead of a demographic. To have women of three different ages speak to what in full bloom means to them makes [the fragrance] unique," said Brian Vander Meyden, vice president of global marketing and prestige sales at The Premiere Group, in an interview with WWD.
Below is Laure Dern's take on being "in full bloom," with a love letter to herself.
WATCH NOW: LAURA DERN'S LOVE LETTER TO HERSELF