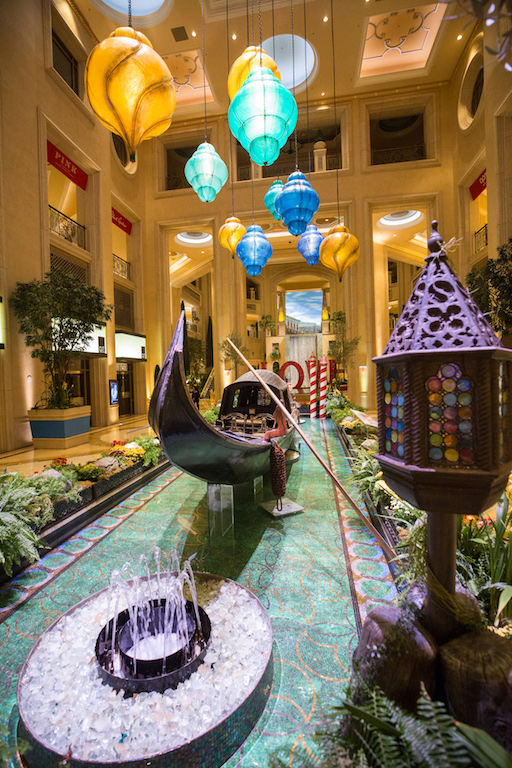 Photo Credits: The Venetian and The Palazzo
There's something poetic about innovation at the start of its time. The Venetian and The Palazzo are celebrating that very same spirit with the best surviving example of the gondola.
On display at the waterfall atrium, the connector between both properties, is the remarkable 18th-century gondola acquired by Las Vegas Sands. It's the second historic Venetian gondola to be on display in the United States.
The only other gondola to be on display in the US is at the Maritime Museum in Newport News, Virginia. Their gondola, very similar in age and form but in lesser condition, is one of the oldest gondolas in the world.
"The gondola is the icon of Venice, and some argue the most recognizable boat in the world. We have a piece of history on display – one of the oldest gondolas in the world – for our guests to discover while exploring our resort," said George Markantonis, president and chief operating officer of The Venetian, The Palazzo, and Sands Expo.
According to appraisers, this historic gondola at The Venetian and The Palazzo was constructed around 1850 and spans 36-feet and is nearly 5-feet-wide.
It still holds all of its original parts from the furniture to its original black paint finish, the color mandated by Venetian law in 1562 and still current today. Additionally, the vessel's elaborate wood carvings indicate that this gondola was likely used for weddings and special occasions.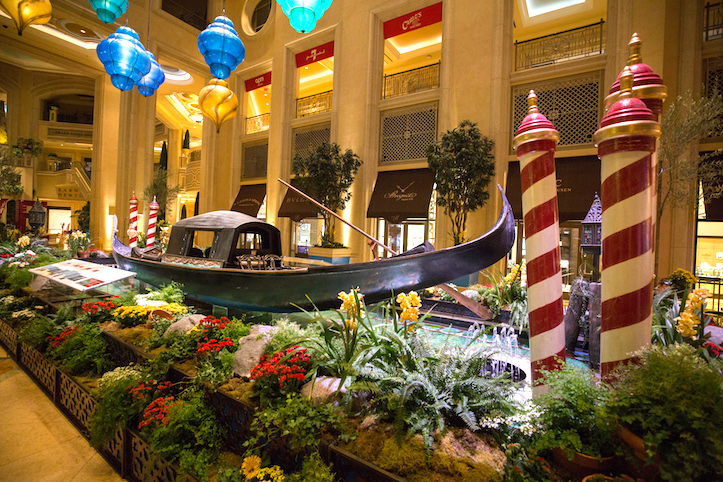 Las Vegas Sands, the parent company of The Venetian Las Vegas, purchased the gondola from the private collection of Dr. Lonnie Hammargren, a retired brain surgeon, and former Nevada Lieutenant Governor.
After the seasonal display concludes, the gondola will return to the resort's archives until a future display location can be determined.