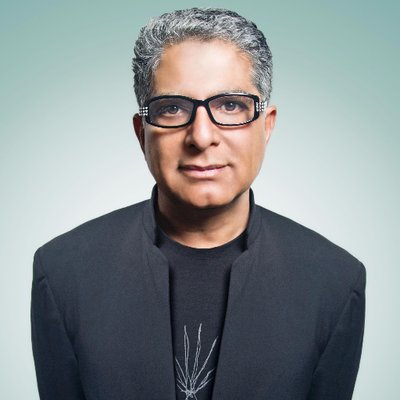 This weekend, from March 23rd – 25th, Deepak Chopra and his friends from around the world will be coming together at The Dream Downtown in NYC for a total restoration event. This three-day long event will take guests on a journey of personal transformation and healing through mind, body, and spirit. The event, produced by Wellth Collective, is co-hosted by ​Fred Matser​, Founder of the Fred Foundation and a world leading humanitarian
Attendees are invited to take part in self-reflection workshops, panel discussions, as well as intimate talks guided by the world's top minds in healing including geneticists, oncologists, nutritionists, artists and leaders in conscious capitalism.
The event will officially kick off on Friday, March 23rd with an intimate dinner hosted by Deepak and Fred at ABC Carpet & Home. Saturday morning will commence with ashtanga yoga led by yoga gurus, Eddie Stern ​and Sarah Platt Finger, and will continue into mediation led by Deepak. The day will continue with panel discussions, focused on both the science and the emotional effects of pain and inflammation. Following the panel discussion, ​motivational speaker, life coach, and author, ​Gabby Bernstein​, ​will lead an intention setting activity. The weekend will also include musical performances by world-renowned pianist​, Iris Hond and additional wellness centric activities. The three day series will conclude on Sunday with a spiritually charged day of meditation lead by Deepak.
"It is my honor and privilege to host a group of incredible friends and colleagues to help enlighten, educate, and empower humanity around the important topic of reducing pain and inflammation." says Deepak Chopra. "Stress is at an all time high and it is our calling to bring solutions to help restore our collective health."
Tickets can be purchased online and are available here.