Photo Credit: Erik Kabic
There's absolutely nothing wrong with being single. Think about all the food you don't have to share? You can be late to your own dinner reservations and you'll wake up with the whole bed cover. It's a great deal. No honey, no problems! All jokes aside, remember that Valentine's Day is simply about one thing: love. And, there's truly no better relationship than the one you're in with yourself. Love starts with you first, so treat yourself to a great foodie tour or a front row ticket at a show. Whether alone or with your fellow single friends, head out to the best places to celebrates Valentine's Day if you're single in Las Vegas.
1. IF YOU'RE A FOODIE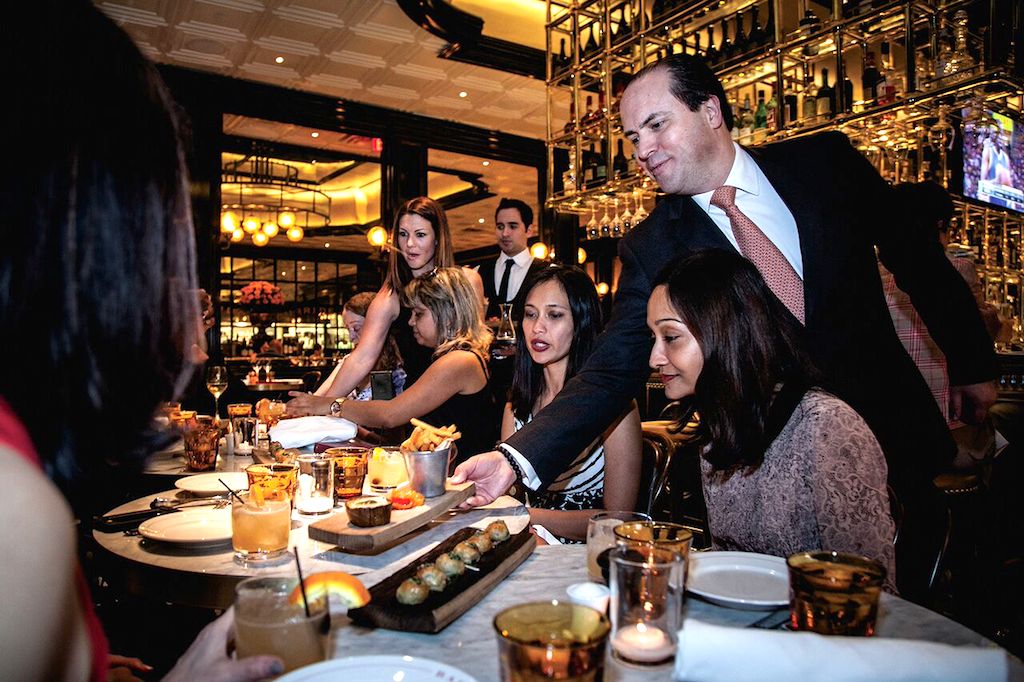 Photo Credit: Lipsmacking Foodie Tour
You need to book a tour with Lip Smacking Foodie for Valentine's Day. You'll experience four restaurants (gratuity included) with their "Afternoon Culinary Adventures". It starts at 2:30 p.m and lasts for two hours and a half. If you really want to treat yourself, reserve your spot for "Savory Bites & Neon Lights". A Maverick helicopter lifts you sky high to five distinguished restaurants in Las Vegas that includes 15 plus signature dishes, gratuity, and pick-up and drop-off to and from Maverick.
2. IF YOU'RE A DANCE ENTHUSIAST
Photo Credit: FANTASY
There's a reason why FANTASY at LUXOR Hotel and Casino has been going strong for 18 years. The sexiness creates enough friction and the comic relief is the cold cup of water you need to cool down. FANTASY is female sexuality empowerment and acknowledgment in the best light.
3. IF YOU'RE A SUCKER FOR LOVE
Photo Credit: Anthony Mair
 Indulge in the lobster carpaccio with preserved lemon, watermelon radish pickle and topped off with American caviar at Searsucker Las Vegas for only $16. The stunning restaurant is located inside Caesars Palace. Their Valentine's Day dish for singles will be available until February 14.
4. IF YOU'RE A  PYROMANIAC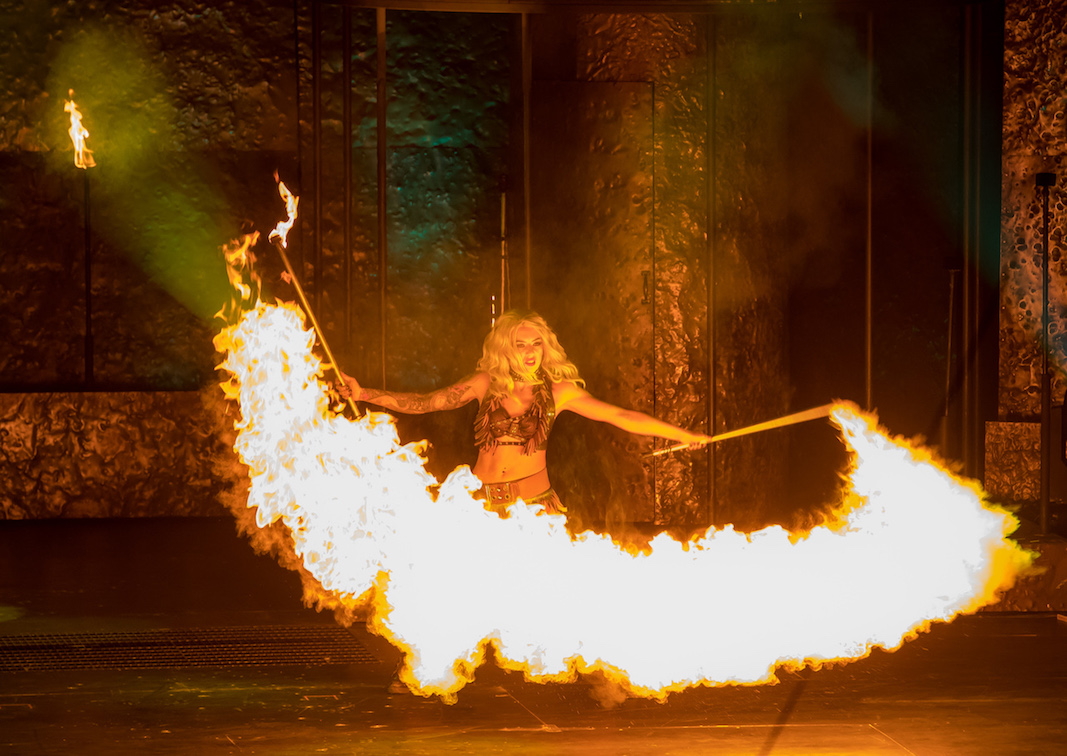 Photo Credit: Erik Kabic
This show is "lit." No, seriously. Inferno at Paris Las Vegas is infused with impressive illusions and spectacular pyro performances. It's by far one of the most thrilling new shows on the Las Vegas Strip friends, couples, or singles to enjoy.
5. FOR THE TEQUILA AFICIONADO
Photo Credit: Pancho's Mexican Restaurant
Pancho's Mexican Restaurant in Summerlin is offering two 40-ounce margaritas, made with Sauza Blue Reposado tequila, triple sec, sweet and sour and strawberry syrup, for only $23. Aren't you happy you're single? Two 40-ounce margaritas just for you. But, if you're feeling generous, you can offer one to pianist Grant Peacock who'll be performing from 5PM to 8PM. Beethoven before strawberry margarita and Cole Porter's "Let's Do it" after tasting the refreshing, boozy strawberry margarita.
LISTEN NOW: "LET'S DO IT" BY COLE PORTER