Photo Credit: RACE & SPORTS BOOK
Now that the best places to watch Super Bowl LII in Las Vegas have been listed, you'll need drink recommendations. While most people opt for the traditional cold brew during football games, for those of you who are not fans, the following artisanal craft cocktails are a great alternative. Take, for example, these three incredibly creative boozy drinks at the elegant Race and Sports Book at The Cosmopolitan. No matter who you're cheering on during Super Bowl LII, these drinks will help keep the edge off.
1. THE EAGLES HAVE LANDED
Photo Credit: RACE & SPORTS BOOK
Are you an Eagles fan? Because "The Eagles Have Landed" drink comes with wings and I don't mean chicken. Touching down in a chilling glass is Patron Silver, grapefruit, ginger, and Red Bull Yellow over ice.
2. I ONLY WATCH FOR THE COMMERCIALS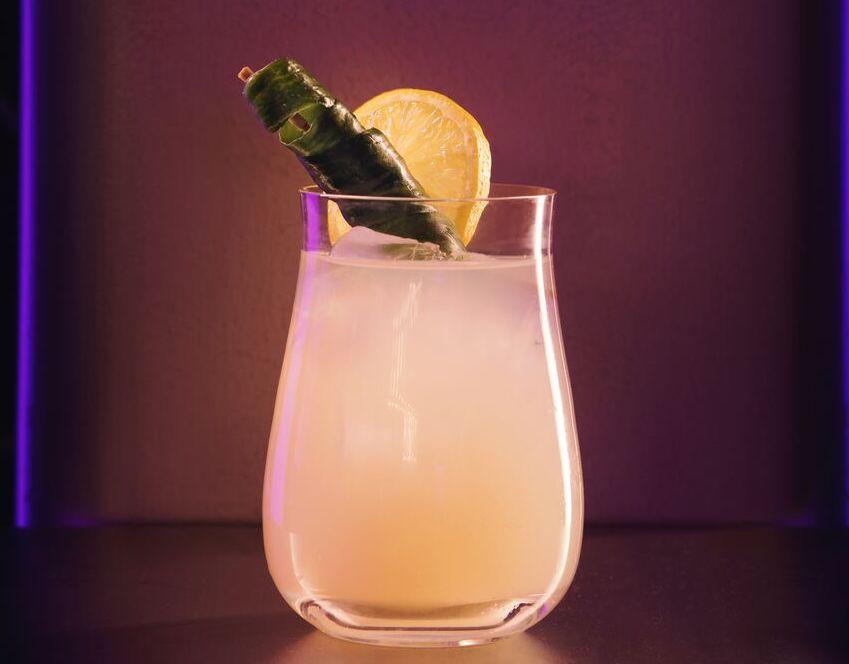 Photo Credit: RACE & SPORTS BOOK
Oh, and Beyonce. Though she won't be performing at this year's halftime show, some people really do only watch the Super Bowl for the entertainment. "I Only Watch For The Commercials" includes Absolut Elyx vodka, cergamot citrus, lemongrass, and cucumber Soda.
3. BRADY'S BUNCH
Photo Credit: RACE & SPORTS BOOK
Wear a helmet with this super boozy cocktail. Updating the "Old Fashion" is "Brady's Bunch" with Patron Anejo tequila, Jameson Irish whiskey, ancho chile, bitter liqueurs, and spiced syrup.