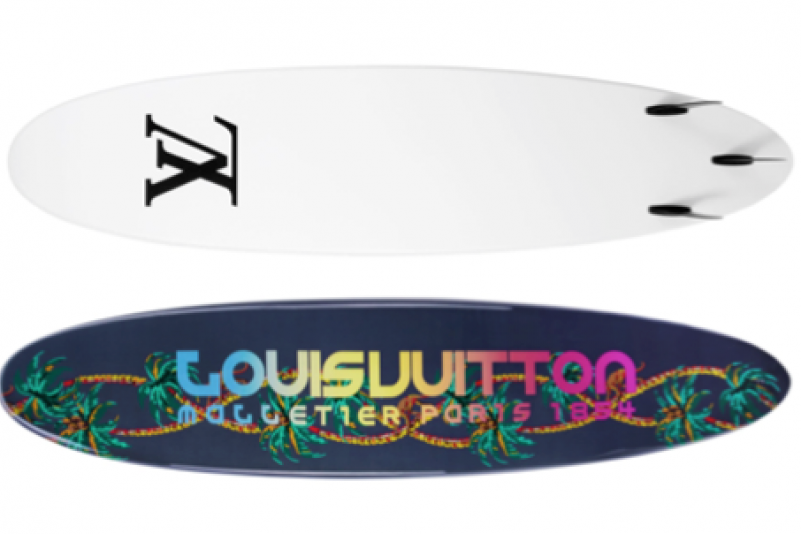 Louis Vuitton's highly anticipated men's spring/summer 2018 collection will be exclusively pre-launched today, at its iconic Miami Design District boutique location, nine days before its official launch on the 19th of January. Created by Kim Jones, the sporty collection draws inspiration from travel in general, as well as exotic islands, with its bright colors, bold prints and eye-catching designs. The lightweight clothing, footwear, specialty items and leather goods, fuse practicality and wearability along with high-end materials and beautiful designs. The new, Monogram Split style will also make its debut, which features the classic LV monogram design on canvas with a split seam and a bold, pop of color.
Photo Credit: Louis Vuitton
The famed, French fashion house has also redesigned a Volkswagen bus, which is going to be parked outside the boutique until January 22nd, before stationing itself outside some other popular American boutique destinations, including the Rodeo Drive and Waikiki Gump stores. In addition, each customer who makes a purchase from the new collection will receive a limited edition bumper sticker with a Miami-theme. Miami Design District Louis Vuitton clients will be privy to the exclusive, Monogram Pacific leather goods collection, which features cobalt-blue coloring, as they will not be available elsewhere. The store will also be the first to include the spring/summer 2018 surfboard for purchase, before all other boutiques.
Photo Credit: Louis Vuitton
To check out the collection, be sure to visit the Louis Vuitton Miami Design District boutique, located at 140 NE 39th Street, Miami Florida 33137.
Subscribe to discover the best kept secrets in your city