The 60th Grammy Awards are happening this Sunday, January 28 and although they've moved the show over to the East Coast that doesn't mean we can't celebrate music's biggest night here in LA.
Nestled inside the W Los Angeles, swanky steakhouse STK is serving up Grammy-inspired cocktails that are perfect for toasting the occasion. Swing by the chic lounge to enjoy the luxe libations or use the recipes below to shake them up yourself for an at-home viewing party.
DespaTITO
Inspired by the hit song "Despacito" by Luis Fonsi and Justin Bieber, this yummy drink starring Tito's Handmade Vodka is the perfect mix of sweet and spicy.
INGREDIENTS
1.5 oz Tito's Handmade Vodka
0.5 oz yuzu juice
0.5 oz simple syrup
1 jalapeño slice
DIRECTIONS
Muddle jalapeño in a shaker. Combine Tito's, yuzu juice, and simple syrup. Strain over ice in rocks glass. Garnish with jalapeño.
---
24K Magic
Just like Bruno Mars' Grammy-nominated song, the 24K Magic cocktail will make you want to throw your hands up in the air.
INGREDIENTS
1.5 oz Añejo tequila
0.5 oz ginger liqueur
0.5 oz simple syrup
0.5 oz lemon juice
DIRECTIONS
Combine Añejo tequila, ginger liqueur, simple syrup, and lemon juice in shaker with ice. Strain into martini glass. Garnish with lemon peel.
---
I've Got Issues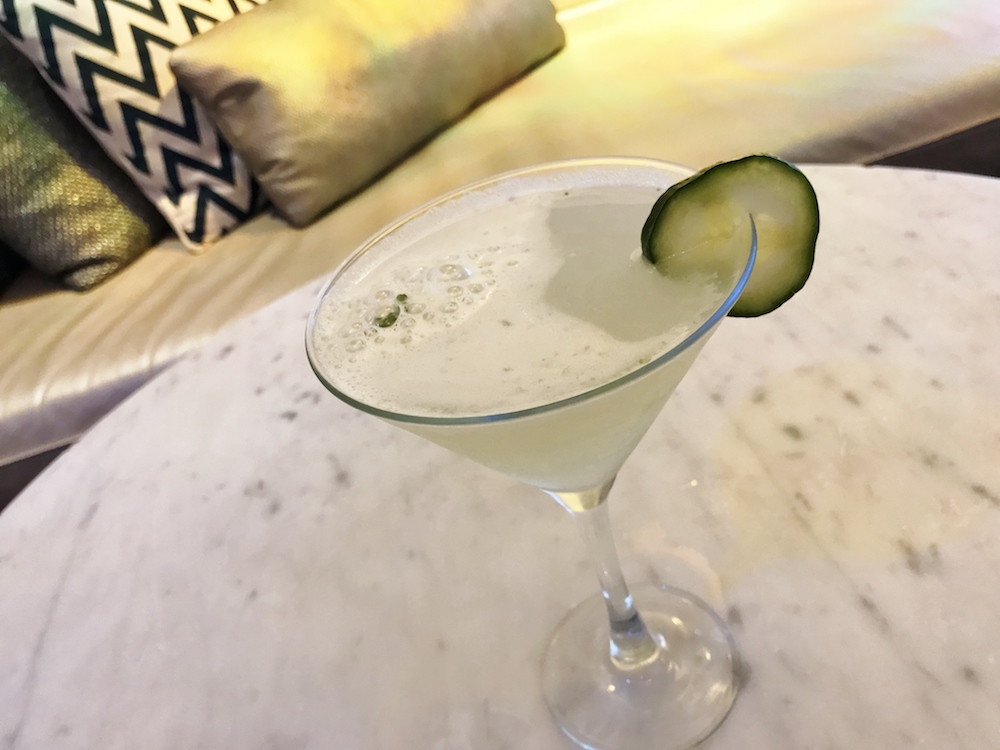 Nominated for song of the year, Julia Michaels' hit "Issues" was the inspiration behind this chic drink and our only issue with it is deciding whether to drink it with vodka or tequila.
INGREDIENTS
1.5 oz vodka or tequila
0.75 oz St. Germain
0.75 oz lime juice
0.75 oz simple syrup
2 sliced cucumbers
6 mint leaves
DIRECTIONS
Muddle mint, cucumber, and lime juice and then add simple syrup. Add vodka and St. Germain. Shake and strain into a martini glass and garnish with a cucumber.
---
Million Reasons…To Drink
Lady Gaga lovers will go gaga for the Million Reasons…To Drink cocktail which is a twist on the classic Long Island Iced Tea with earl grey syrup.
INGREDIENTS
1 oz light rum
1 oz tequila
1 oz gin
1 oz vodka
1 oz earl grey syrup
0.5 oz lemon juice
DIRECTIONS
Combine all ingredients and pour over ice in Collins glass.