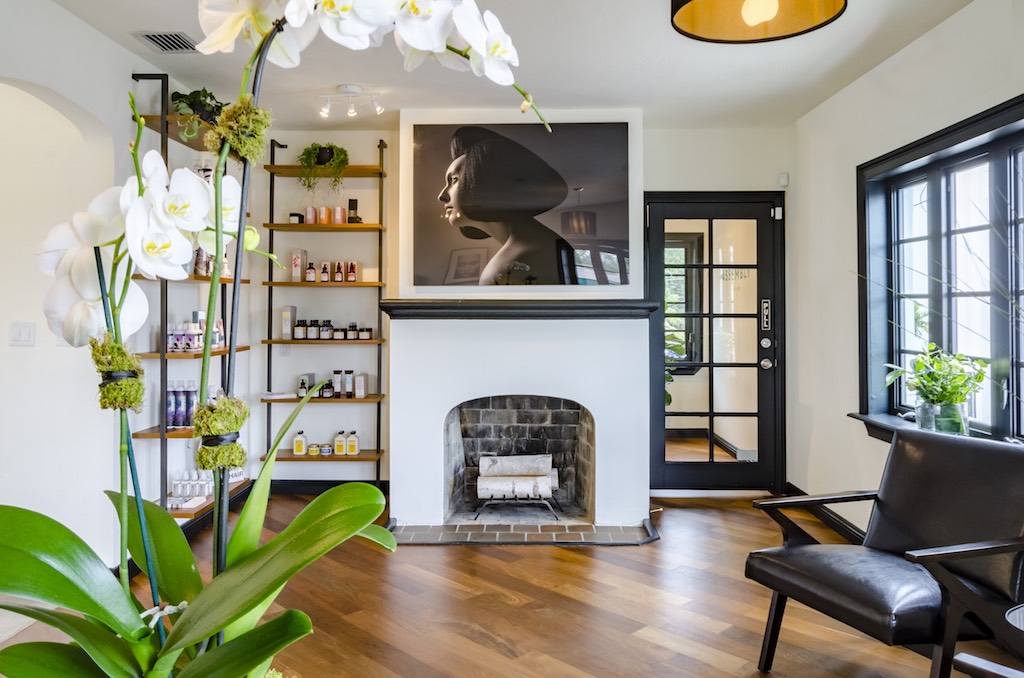 Photo Credit: Assembly Hair
Miami's up-and-coming MiMo District has welcomed its newest neighbor to the bustling area—ASSEMBLY HAIR. The brand-new salon is brought by award-winning owner and Creative Director Andino Andres. Andres brings with him a strong reputation for precise cutting, styling and pristine color treatments in a warm, personal setting. The new salon is an extension of the successful Concept Five Studio, which launched in 2013 in Edgewater, and is now rebranded as ASSEMBLY HAIR.
Designed by Andres himself, the sleek salon pops with gorgeous colors from decadent orchids and complex floral designs that add an organic, natural touch to the stark, trendy interior of the salon. The salon offers haircuts, color treatments, styling and more, in addition to a Barbería—a men's barber space that is separate from the central salon area.
Photo Credit: Assembly Hair
Also part of the team is Lindsay De Los Santos, a master hair stylist hailing from Seattle, Washington with more than 15 years of experience in the industry. The expert stylist later relocated to Boston, where she worked beside Sandy Porier, owner and creative behind the award-winning salon, SHAG, for nearly a decade. She then proceeded to move to Miami, where she is now based—but continues to regularly travel back and forth to serve her New England client base—all the while building a new clientele in Miami's fast-paced, beauty-oriented culture in Andres' ASSEMBLY HAIR.
Photo Credit: Assembly Hair
A small yet powerful and experienced team, the ASSEMBLY HAIR dynamic is already flourishing in Miami's MiMo District, with Andres setting a pristine example for the rest of the group. With 12 style chairs, ASSEMBLY's cozy, personal environment offers the perfect refuge to escape the hustle and bustle of the busy South Beach area, as each customer is received with the utmost care and professionalism in all facets of hair and beauty.
"I love being the catalyst for the transformation our clients experience in the salon. When they walk away feeling more powerful, confident—and beautiful—I know that we've done our job," Andino Andres says.
Photo Credit: Assembly Hair
Subscribe to discover the best kept secrets in your city